Alex Dardinski wrote awhile back ago that the during the Victorian era, Victorian architecture was what we would call "major infill" from about 1885-1900.  20 Orange Street, which is gorgeous (as well as 74 High Street, see earlier entry) was infill.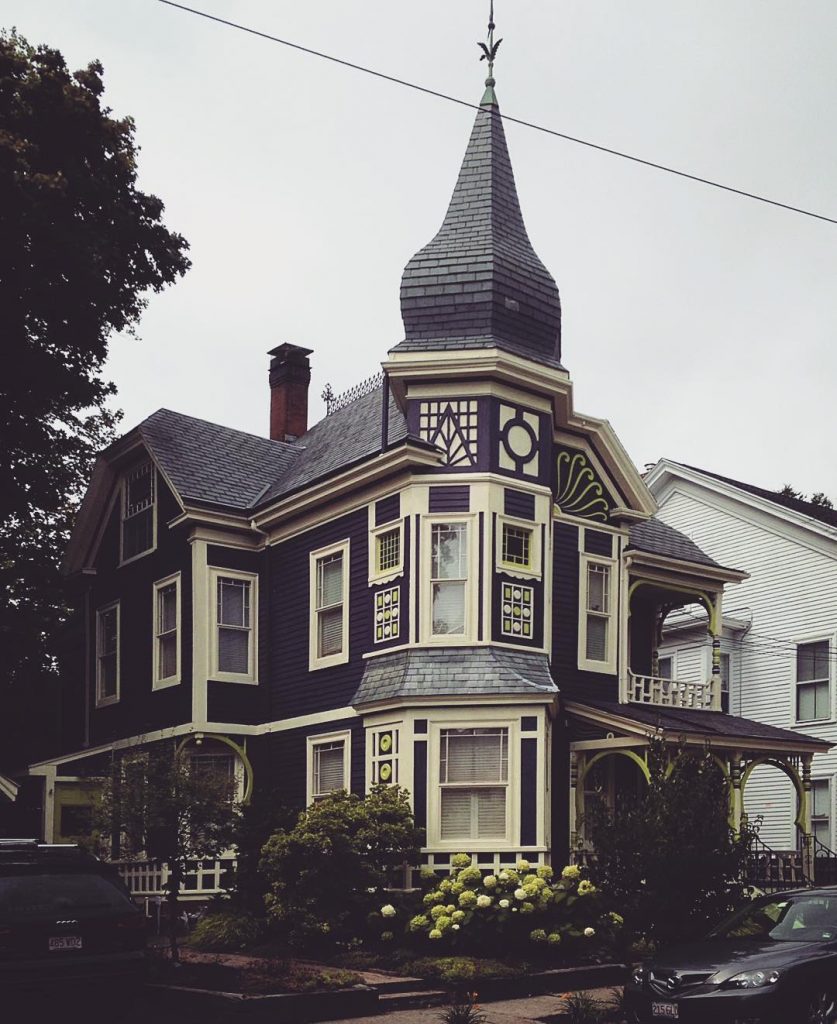 Craig Bobby a Victorian house enthusiast from Northeast Ohio contacted me and wanted to know if I could locate a house that he thought might be in Newburyport. And, yup, it is in Newburyport – 20 Orange Street, an absolutely gorgeous Victorian built around 1890. Mr. Bobby had matched the house to plans by an architect by the name of D. S. Hopkins, author of "Cottage Portfolio" and "Houses and Cottages."
THE PLANS BY D.S. HOPKINS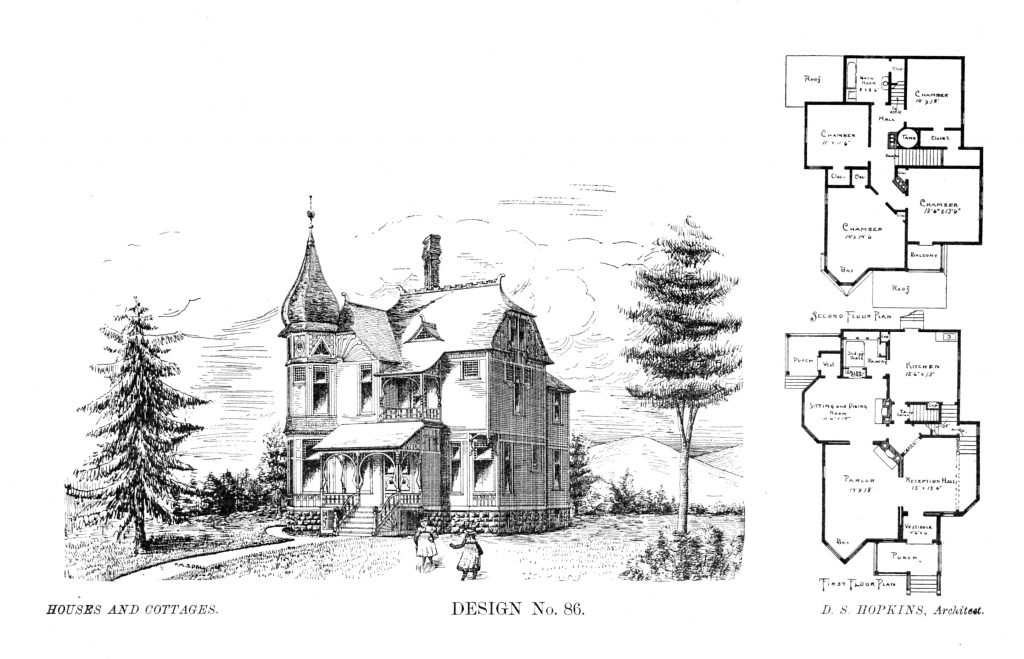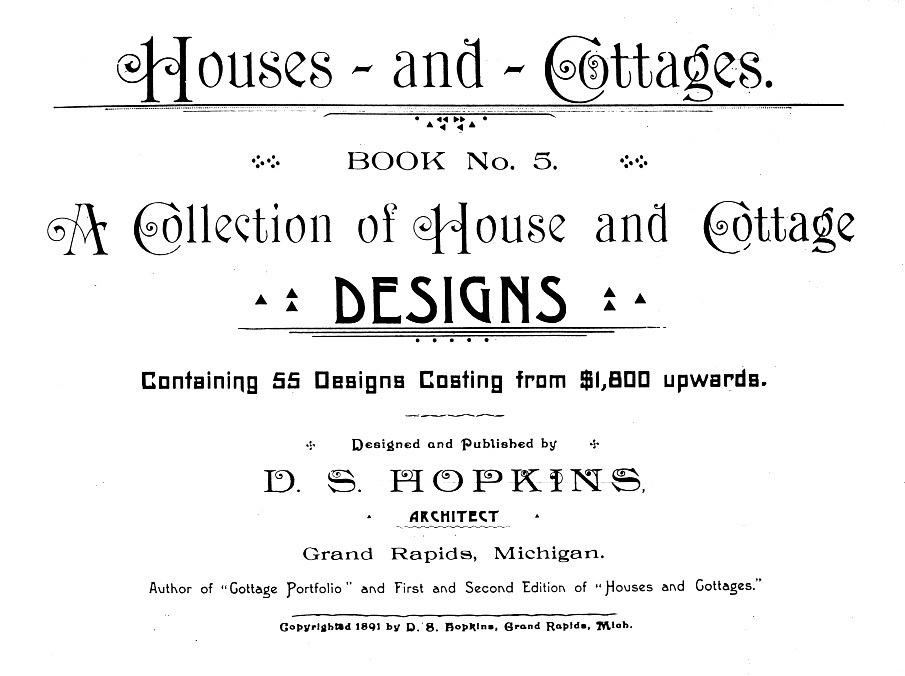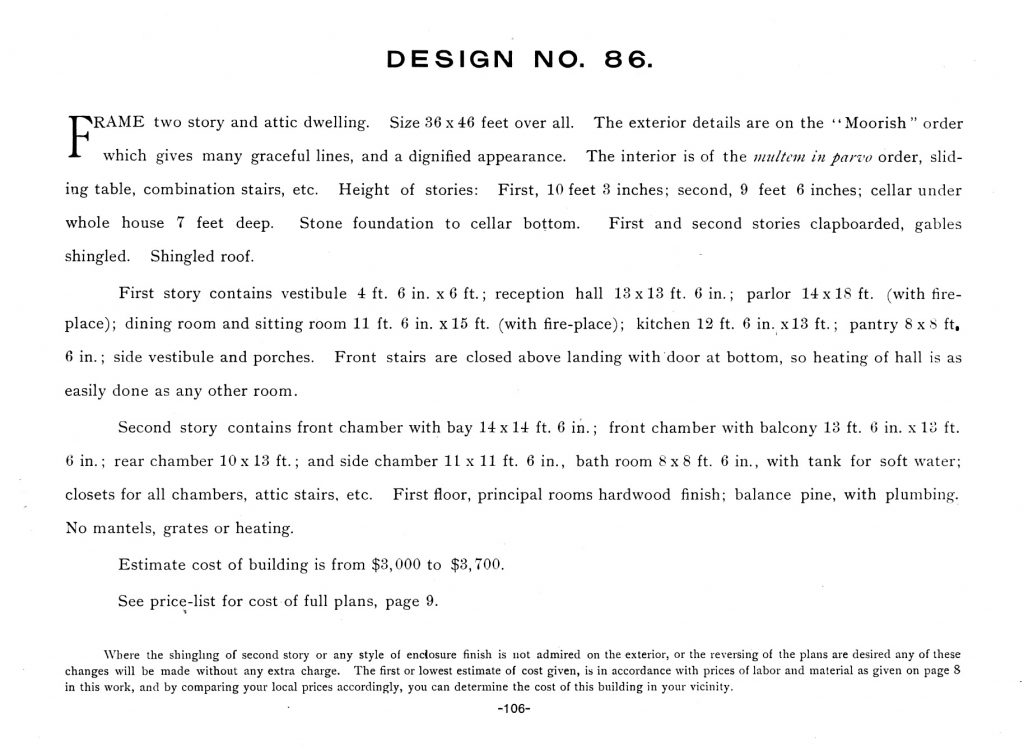 I've included a detail from a 1851 map of Orange Street, and I've circled where the house is now. And, yes indeed, back in 1890 that house was major, major infill.  The house is now historic. Its original owner was Henry T. Moody. It is a Queen Anne Victorian and is part of the historic surveys done to make our small New England City a National Historic District.
THE 1851 MAP SHOWING THE LOCATION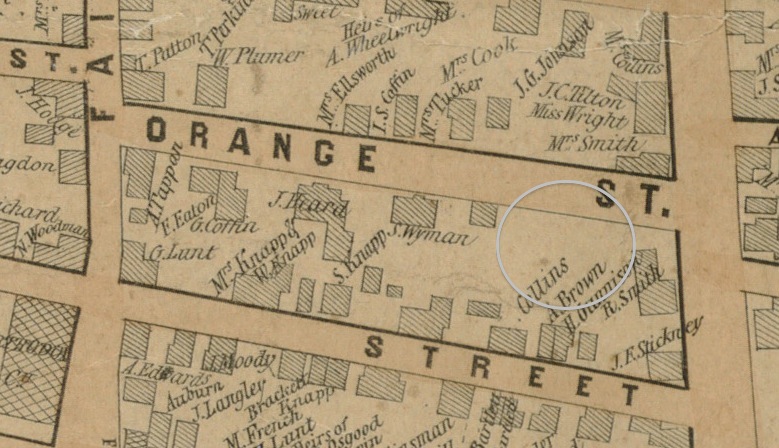 THE NEWBURYPORT HISTORIC SURVEY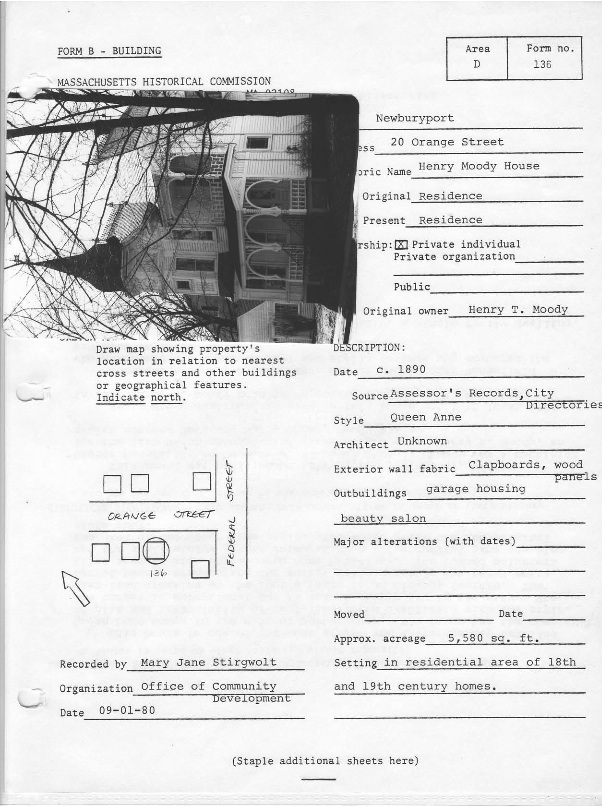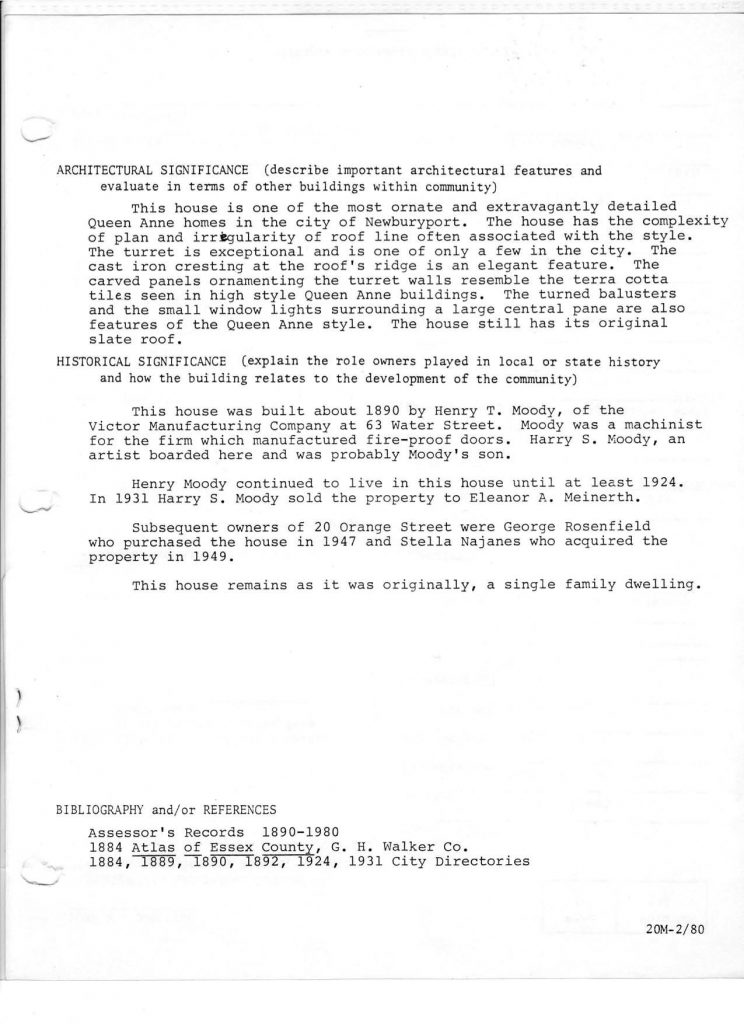 THE ORIGINAL 1889 DEED