What is historic preservation in Newburyport in the year 2015?  This is a question I now ask myself.
112 High Street, one of my favorite dwellings in Newburyport is for sale. It is the grey house on the corner of State and High. It is a double house, and the part that is for sale also goes along State Street.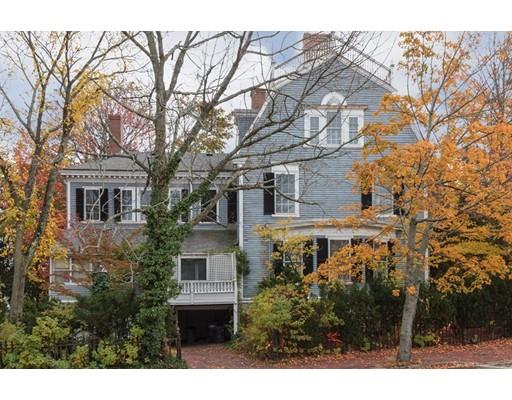 This is the description:
"First time for sale in over 45 years! The Grand Pope-Mosely House c. 1855/1894. This landmark home is one of the finest examples of Colonial Revival with Georgian influence in Newburyport. With its exceptionally fine architecture, gambrel roof, roof balustrade, faux Palladian window, oversized curved windows, 7 fireplaces, heavy crown moldings, 10+ ft. ceilings, elegant circular staircase, back stairway, pocket doors, pine floors through-out all 3 levels and many more classic historic features throughout the home. Private "Beacon Hill" style Courtyard; off-street parking for 2 cars. This prime, in-town location offers a wonderful opportunity to experience the Newburyport lifestyle. The property is in need of exterior/interior renovation back to its grandeur of yesteryear. Property being sold "As Is".
It is 3,518 square feet. It is on the market for $699,000.  There are "modern" houses in Newburyport's Historic District selling for much, much more.
I haven't been inside, but I'm guessing that it lacks some crucial modern amenities like lots of large bathrooms and walk-in closets and an open concept.  From the photos online, the floors look painted, which is how they were 45 years ago, and are, in my mind, charming. I'm sure it is loaded with lead paint, a now selling nightmare-panic.
And it is absolutely stunning.
Ten years ago, this amazing home would have been a "catch." Today, it is being sold "As Is," with a caveat that is full of apologies.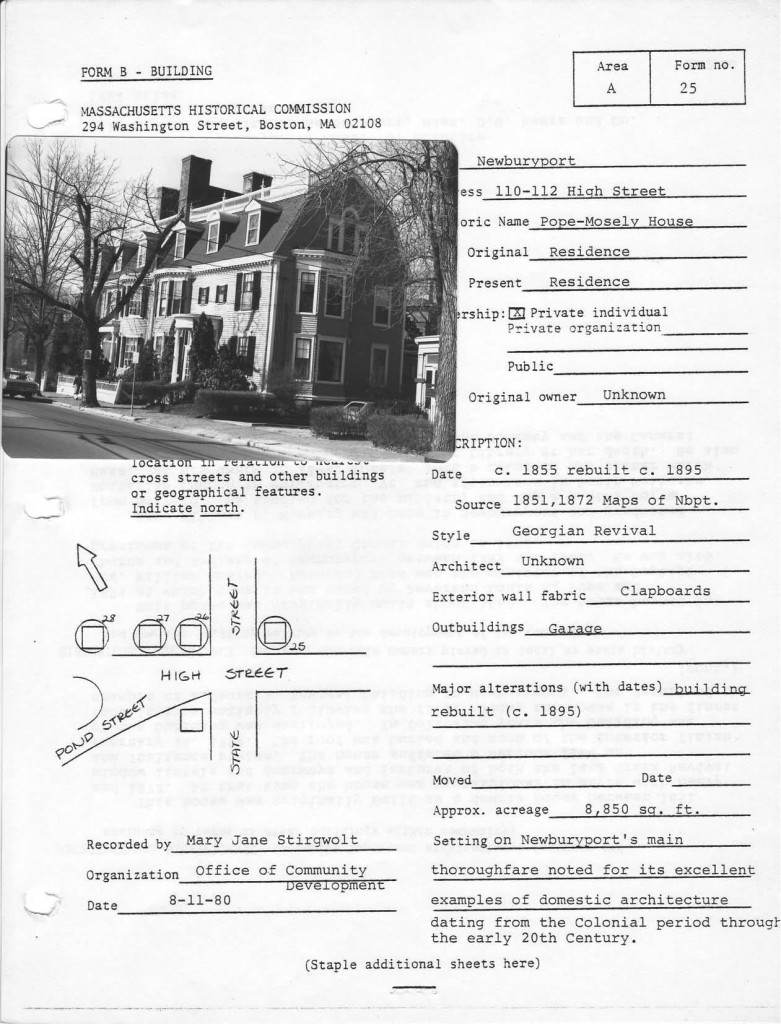 I talked to one/many of our local, very knowledgeable real-estate brokers, and what they tell me is that people coming into town now want a new house in an old shell, to quote one broker, a "faux antique."  And, yes, they are right.
To go back to Alex Dardinski's guest post where he has this wonderful comment, "I don't want to live in Williamsburg, but in a tapestry of history rather than a single place in time."   How is that done with a property like this one in the year 2015, with the lead paint laws and the HGTV must have list (see earlier entry) :
1) Walk in closets
2) Spa bathrooms
3) En Suite bathroom
4) Open concept
5) Large kitchens with an island
6) Gas fireplace with a place for a large flatscreen TV over it
7) No lead paint
8) Warm in the winter, cool in the summer, insulated, no drafts
9) Windows that go up and down easily
10) Up to date wiring (no knob and tube wiring)
This is a question that I ask myself, and I have no answer.