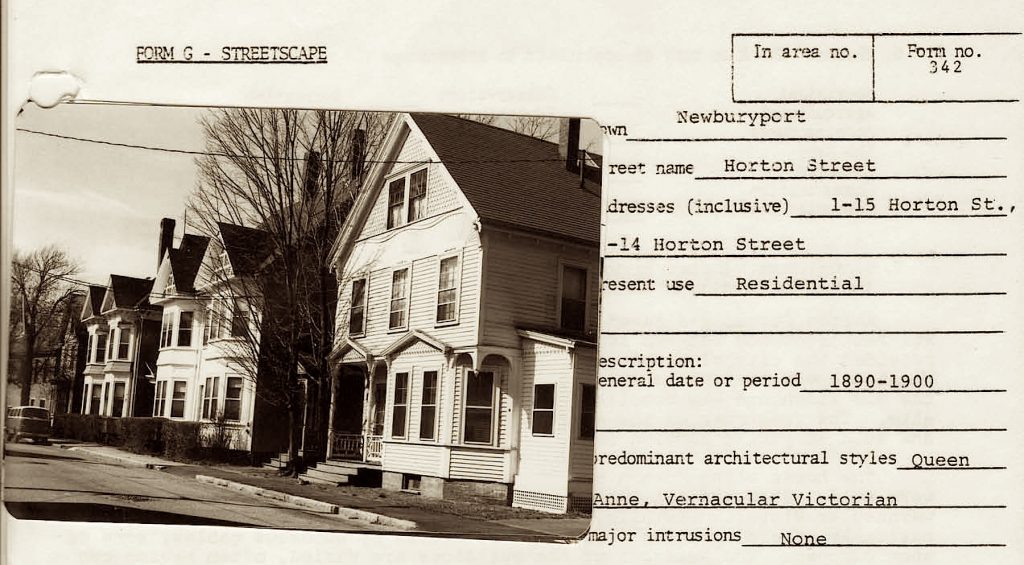 Doing research for "If This House Could Talk" (which was/is awesome) I learned a lot about our neighborhood.  Horton Street is a small Street that is just below High Street and runs between Federal and Lime Street.
THE OLD ALMSHOUSE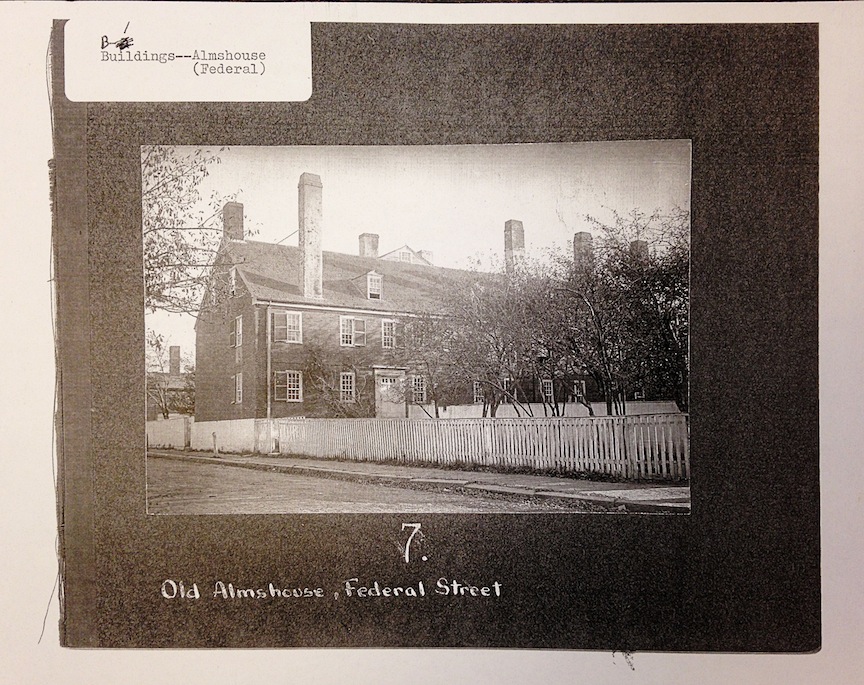 Most of that area was owned by the City of Newburyport and that is where the old Almshouse used to be with its gardens and orchards going all the way back to almost Lime Street. The old Almshouse was built in 1794 and was on the corner of what is now Prospect and Federal Streets. The Newburyport Archival Center has a photo of it, and the building looks gorgeous.
THE NEWBURYPORT HISTORIC SURVEY ON HORTON STREET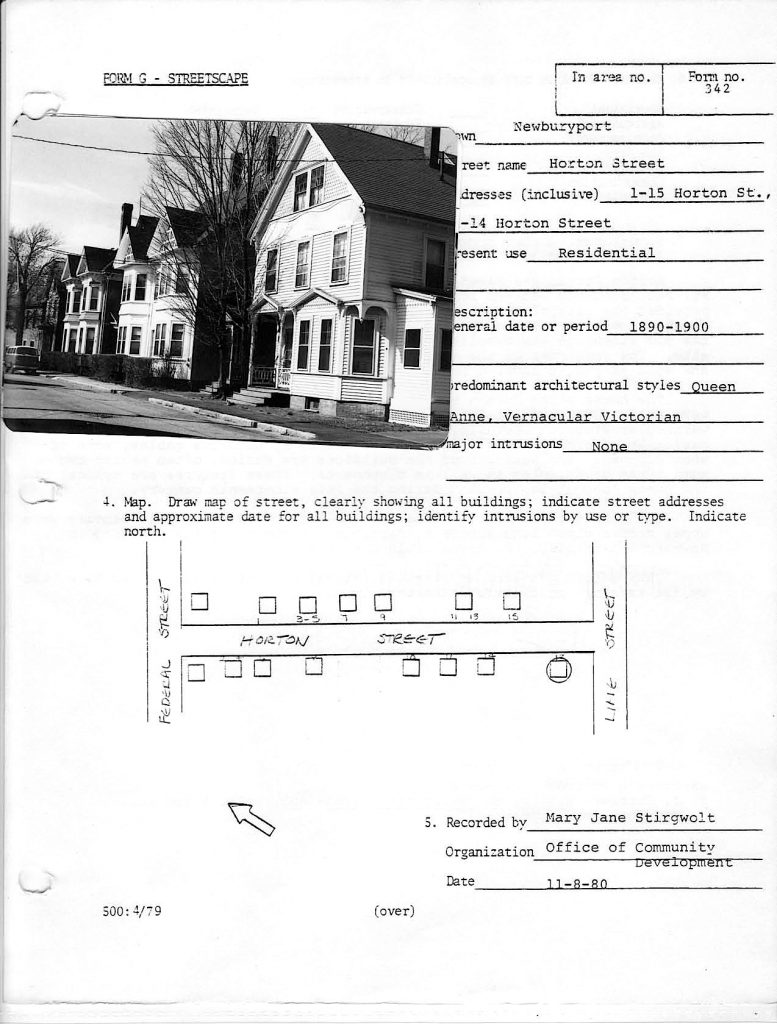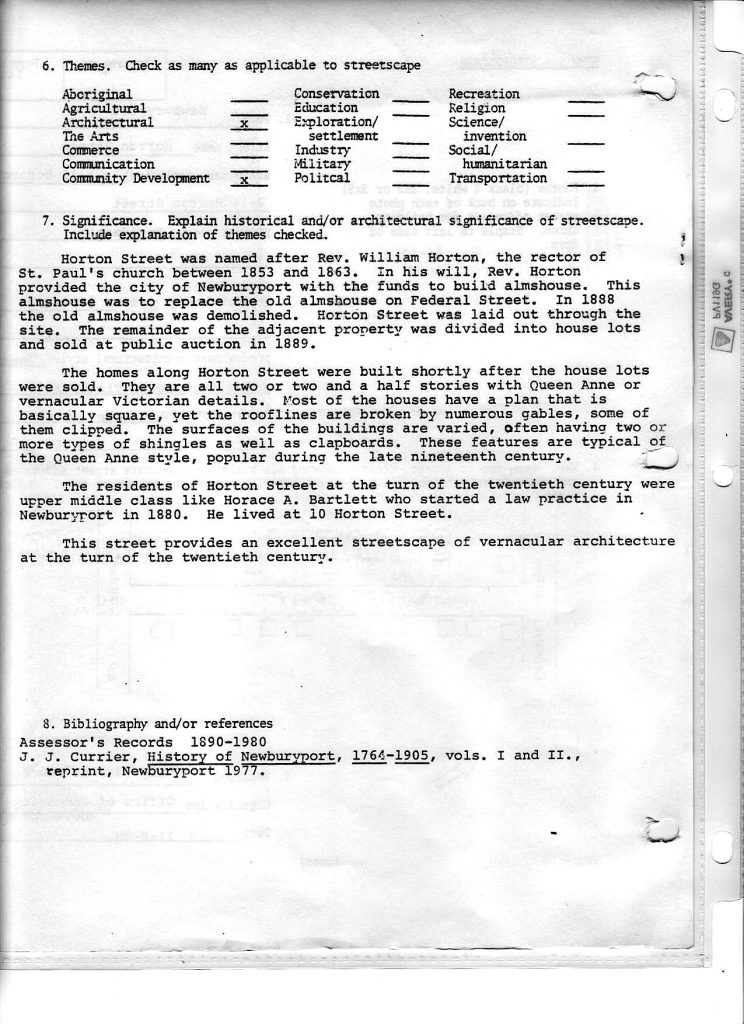 Reverend Horton left money in his will for a new Almshouse, and the old was was demolished in 1888. Horton Street was laid out in 1887.
REV. WILLIAM HORTON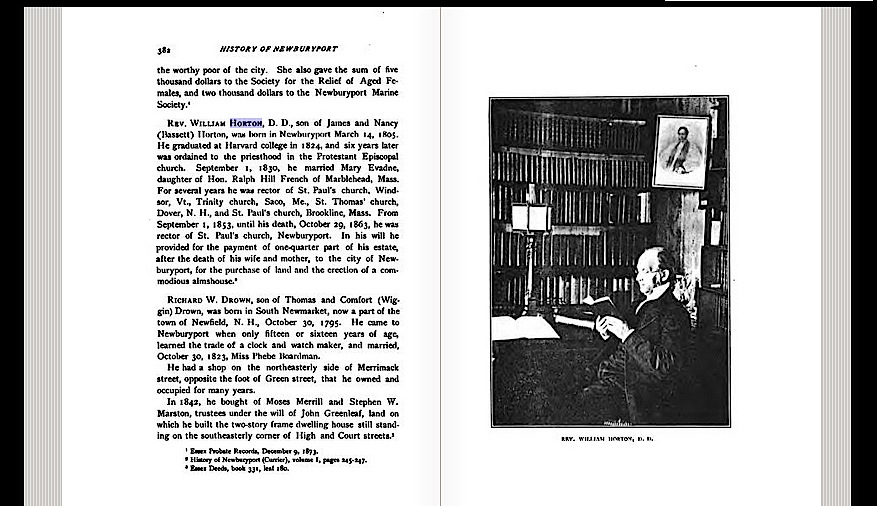 The old Almshouse shows up on various maps.
1872 MAP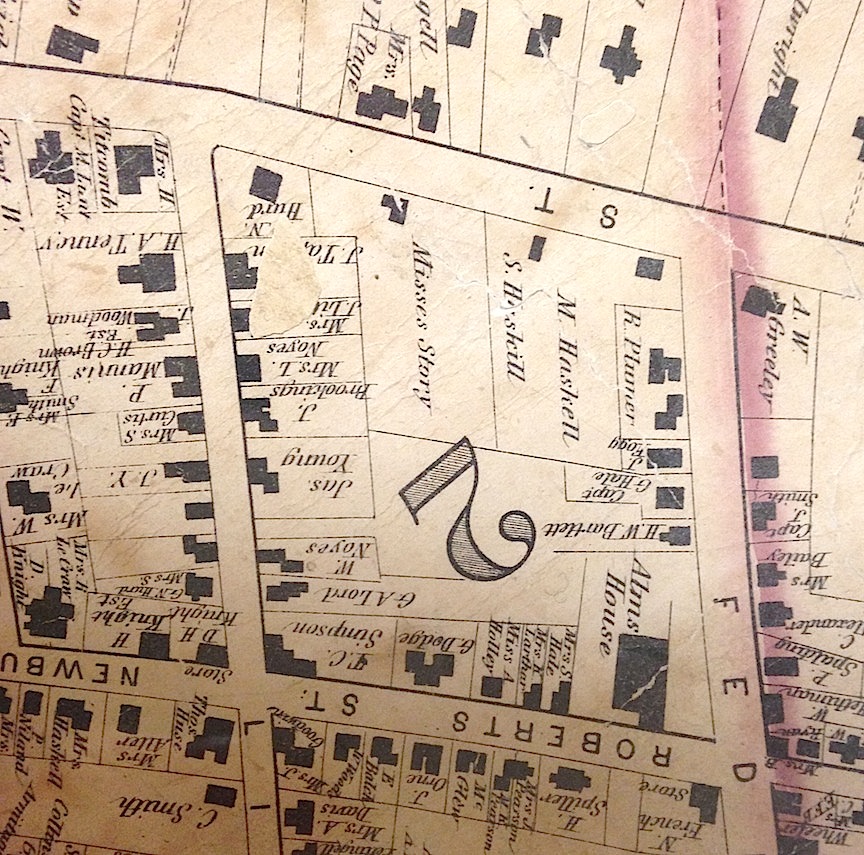 1884 MAP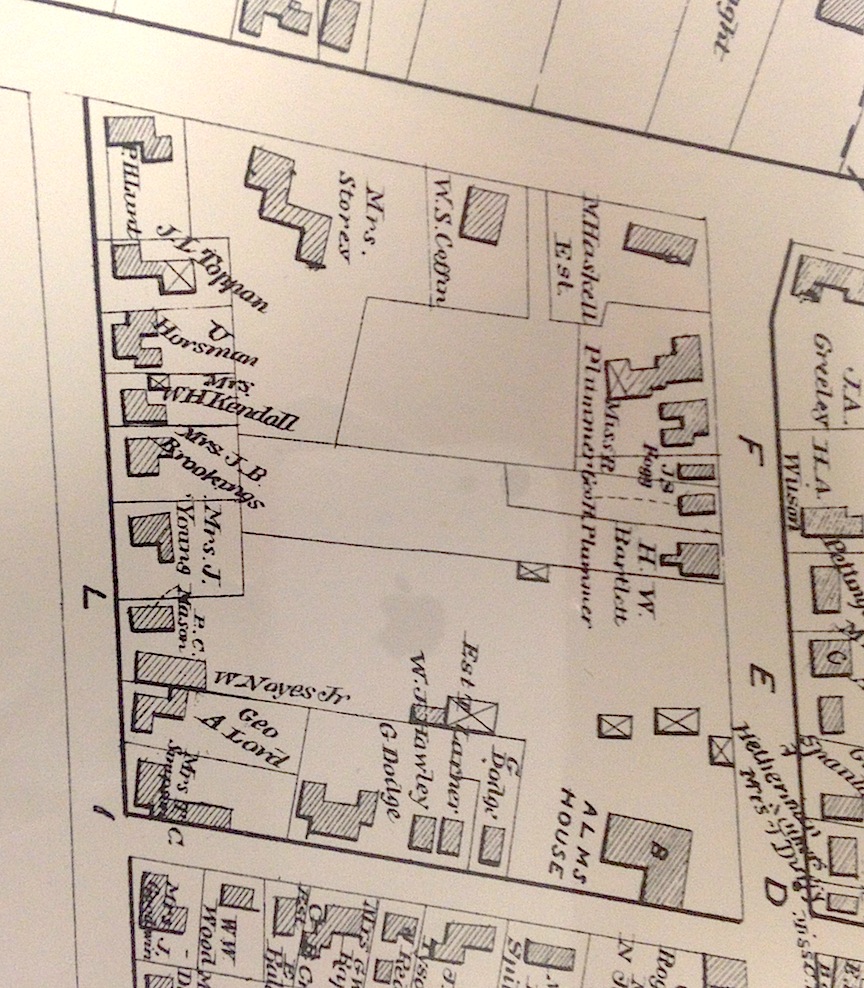 1880 BIRDS EYE MAP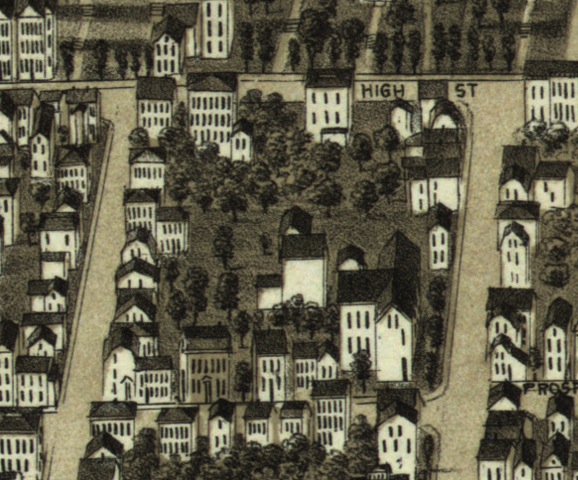 And then I found a 1900 map that show all the houses, all the new development, the incredible infill that had been built pretty much all at once on Horton Street and also along Federal Street and part of Prospect Street where the old Almshouse had once been.
1900 MAP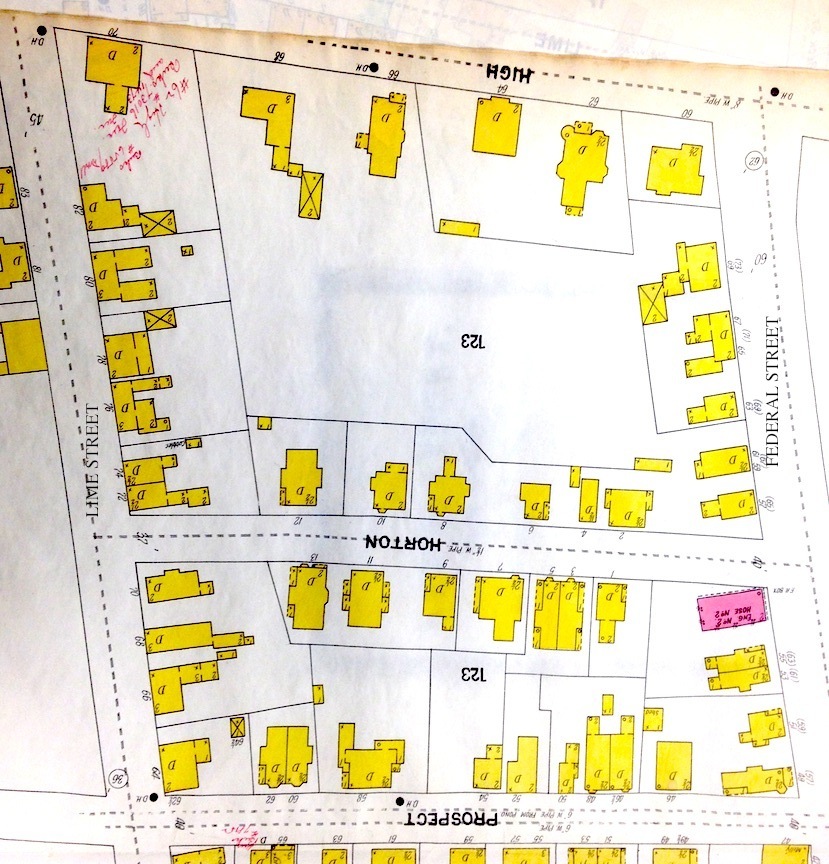 ONE OF THE HOUSES BUILT ON HORTON STREET