167 Water Street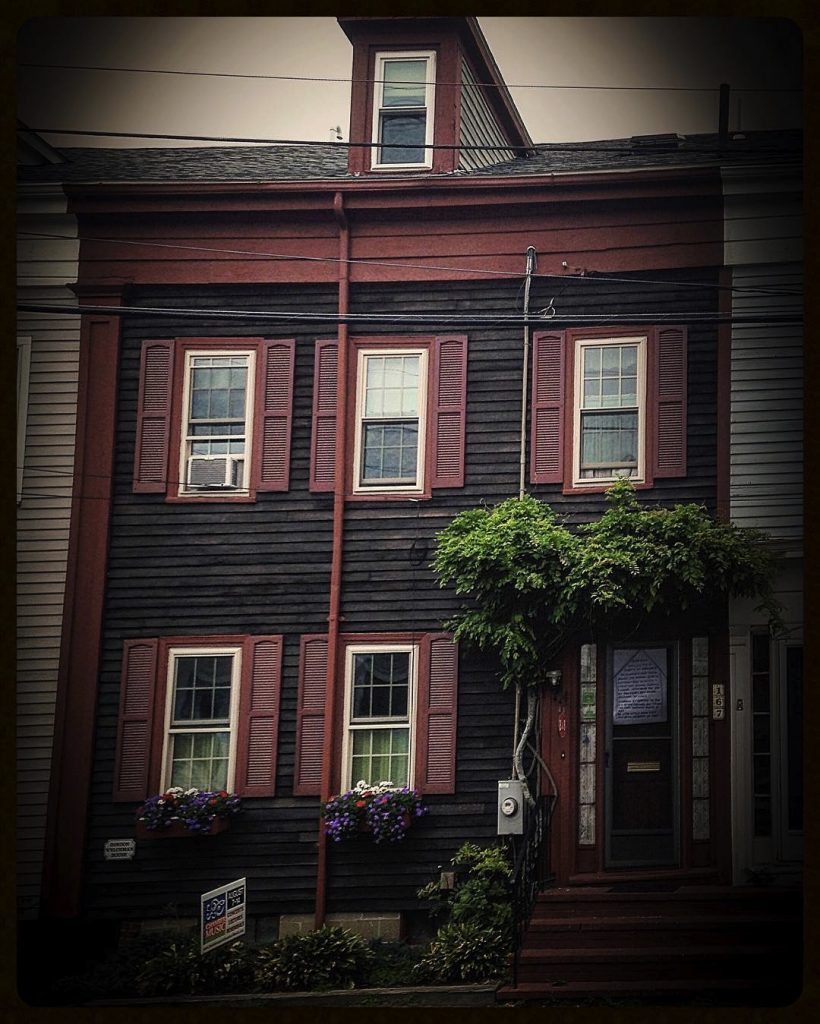 This is another story discovered from "If This House Could Talk-Newburyport" – 167 Water Street.
167 Water Street, poster for "If This House Could Talk"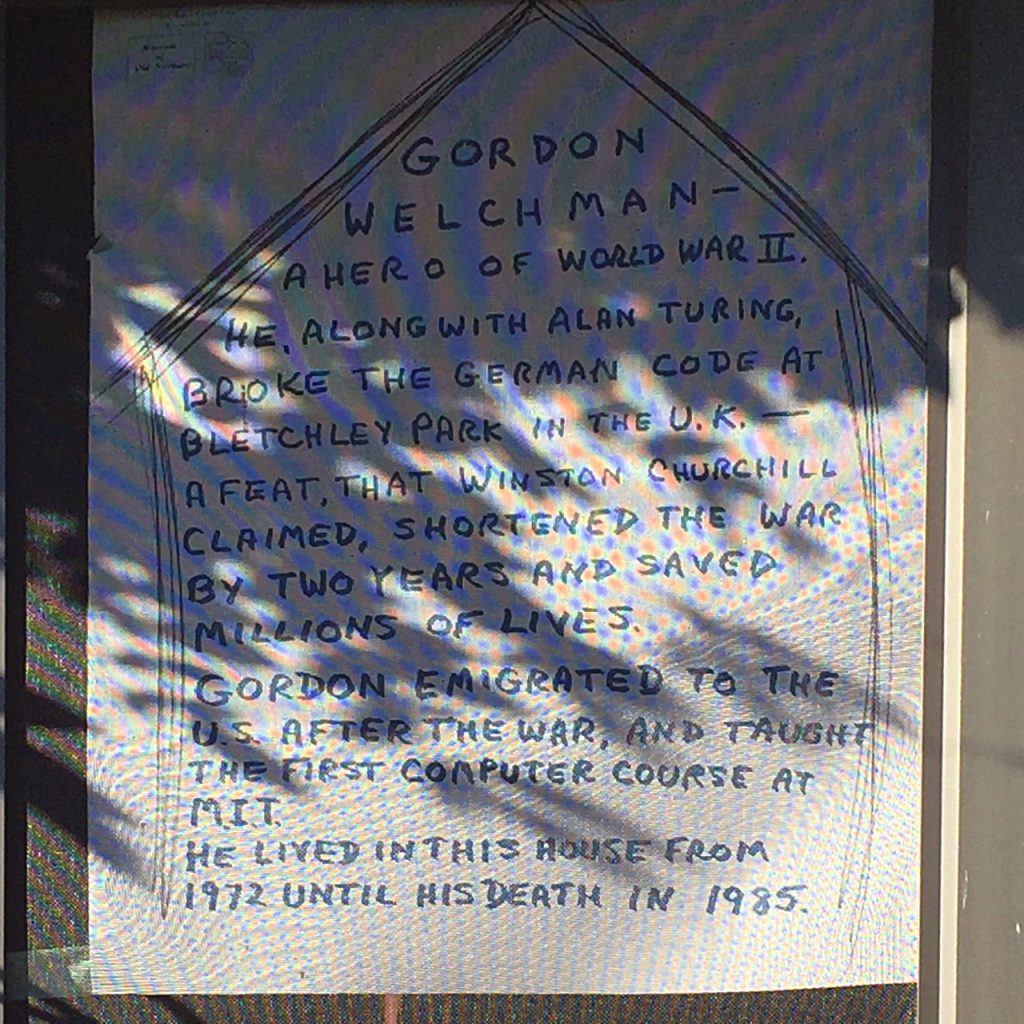 For those who remember the film "The Imitation Game" which was about how the German code was broken in during World War II, there was one person who was there and who was left out of the film – Gordon Welchman, a hero who along with his colleagues shortened the war by two years and saved millions of lives.  There is a recent documentary in 2015 by the BBC called "Bletchley Park: Code-breaking's Forgotten Genius" about Gordon Welchman. It was aired on the Smithsonian Channel as "The Codebreaker Who Hacked Hitler."
Book on Gordon Welchman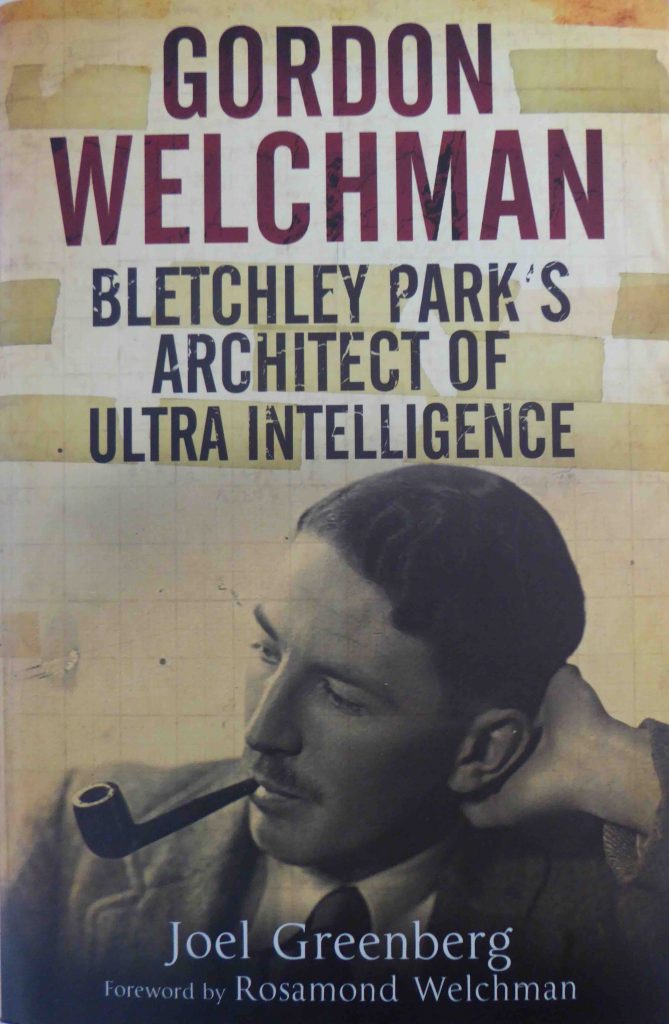 Gordon Welchman is a fascinating person and a very big deal. He moved to America and became an American citizen. In 1972 he moved to Newburyport and bought 167 Water Street. He died here in 1985. 167 Water Street is now a B&B and has a Gordon Welchman plaque.
Plaque for Gordon Welchman on 167 Water Street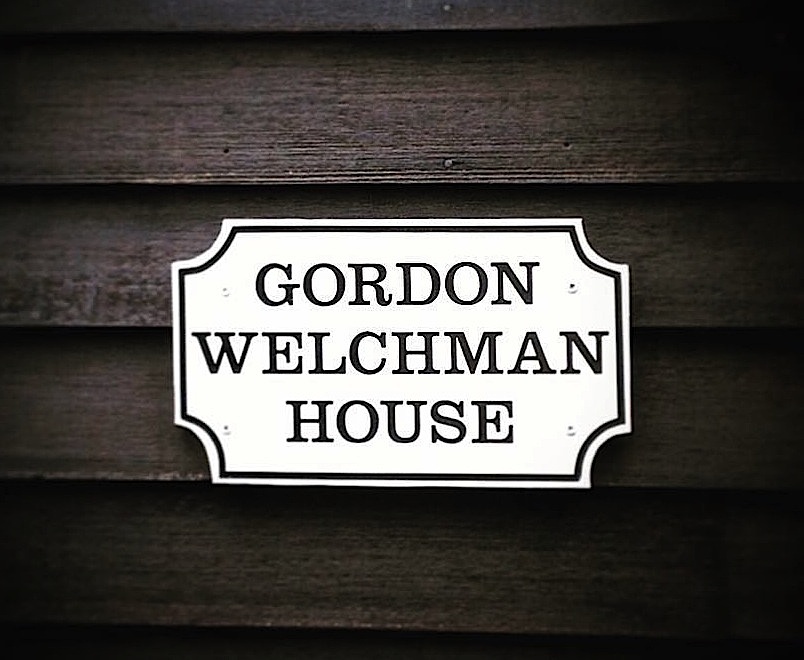 The house next door was also part of "If This House Could Talk" and their sign gives the the information that the Greek Revival Row House (which includes where Gordon Welchman lived) was built in 1845 and was part of the factory complex of the James Steam Mill.
Poster for 169 Water Street – "If This House Could Talk"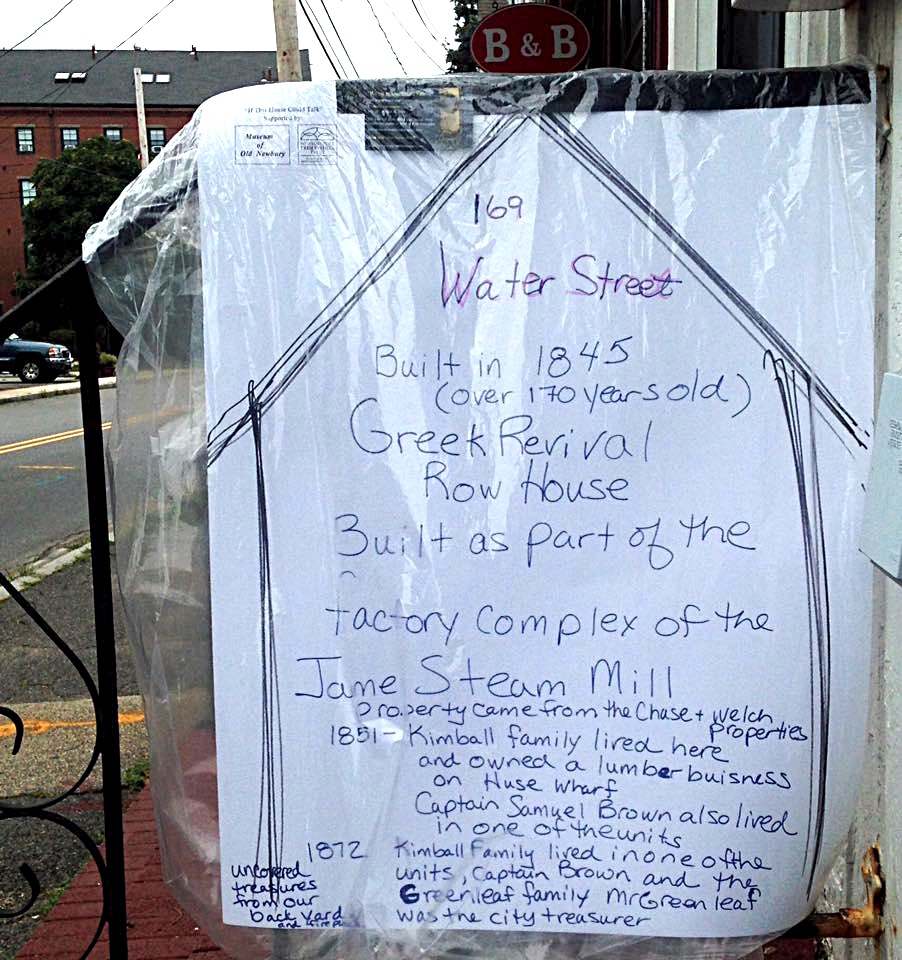 1851 Map Showing Row Houses on Water Street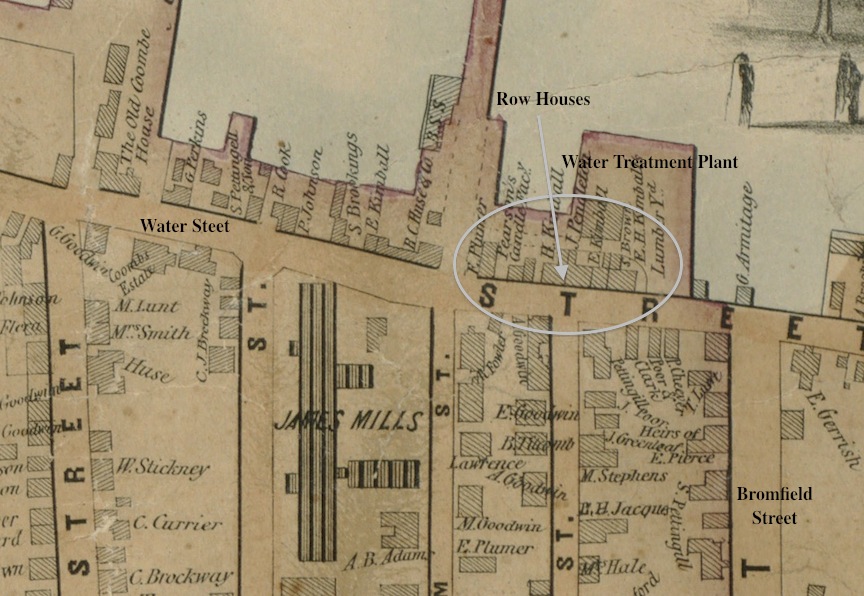 And in my hunt to find out a little bit more about 167 Water Street I discovered that in 1945 it was bought from the City of Newburyport by Bossy Gillis a multi-time mayor of Newburyport (Bossy Gillis has had books written about him – another big deal). And during "If This House Could Talk-Newburyport" Yankee Homecoming 2016, it turns out that Bossy Gillis owned two other properties that were documented in this very cool project. It doesn't appear that Bossy Gillis actually lived at 167 Water Street, I'm guessing that he rented it out.
Bossy Gillis 1945 Deed for 167 Water Street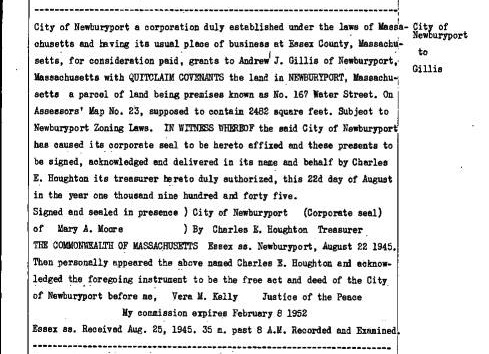 And the last fascinating tidbit that I found was that Bossy Gillis's deed in 1945 was signed by the treasurer of Newburyport not the Mayor.  And 1992 it was brought before the City Council for clarification. The person who sponsored it was then City Councilor and future mayor Lisa Mead. Then City Councilor (and former mayor)  Ed Molin moved that it be approved and was then signed by mayor Peter Matthews. (There may be a story about Bossy Gillis's 1945 deed, maybe a clerical error, I do not know.)
1992 Deed Claification by the Newburyport City Council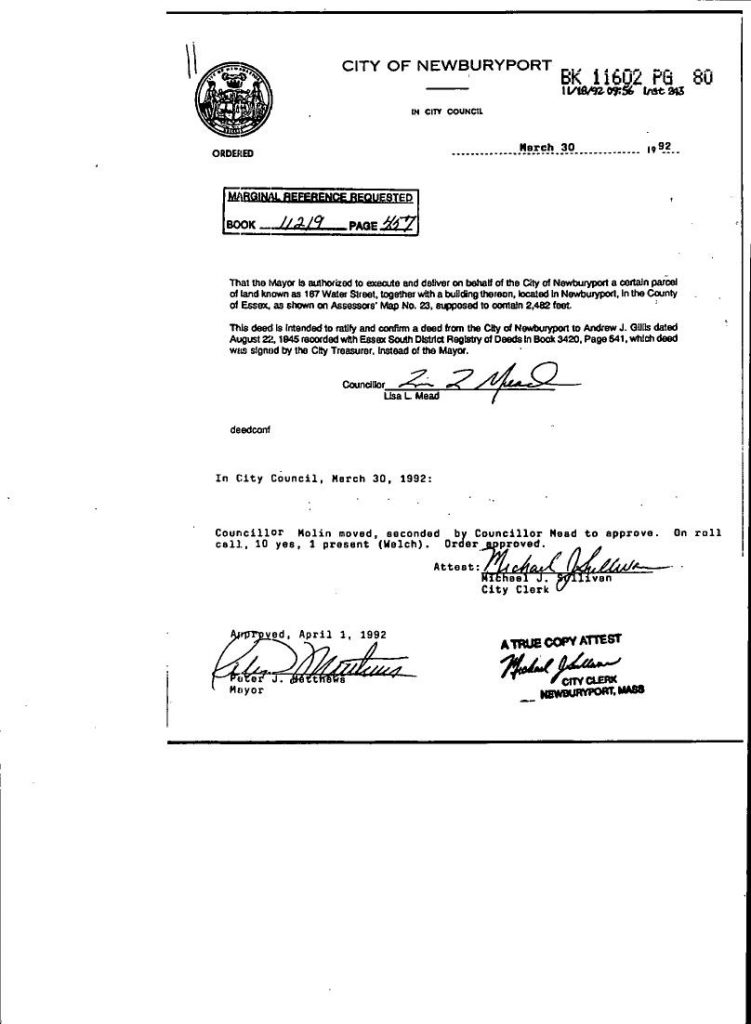 Bossy Gillis