Newburyport, Massachusetts, my beloved hometown, got "grazed" by, in my mind, a horrible website called RoadSnacks.  That got me curious and I started looking into it.
The website is run by Christopher (Chris)  Kolmar and his partner Nikolaos (Nick) Johnson, of  Chasing Chains, L.L.C., 210 Strolling Way, Durham, North Carolina  (see previous post).
"Our goal is to show you the real side of places that not everyone wants to hear. We use data to create bite-sized snacks of shareable information about places and cities across the country. We call it the 'other' side of regional infotainment."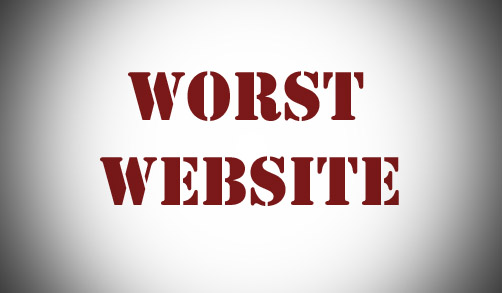 The labels that they have put on cities and towns across the country are things like "The Worst Cities in ___ State."  Or even worse,  "The Most Dangerous Cities in ___ State."  And this is hurting communities and the people who live in them all across the country.  And people are standing up and speaking out against  Christopher (Chris) Kolmar and his partner Nikolaos (Nick) Johnson of RoadSnacks, and I am wicked proud of them.  Here is a list partial of people who have had the courage to speak up and speak out.
People who have stood up to Christopher (Chris) Kolmar and his partner Nikolaos (Nick) Johnson (yes, "standing up to" implies standing up to bullies).  And these are just some of the many people who spoken out — it is a long, long list.

1)  Dr. Andrew J. Pegoda, Texas,   "An Open Letter to Chris Kolmar and Nick Johnson of RoadSnacks: Please Remember People Have Feelings"
"How would you feel if your hometown or present home came up on a viral list as among the worst places to live? Especially, if you didn't have the means to relocate or make things "better" (a subjective state)? Imagine the 5 year-old or the 45 year-old sitting in front of the television or computer hearing that their home is among "the worst" places in Texas?"
"Additionally, your list, likely not intentionally but the effect is the same nonetheless, embodies and perpetuates racism. It could cause business to avoid areas where such business could really be needed in terms of jobs and services provided. "
2)  Molly McWilliams Wilkins, Georgia,  "In Defense of Small Towns"
"I'm immensely bothered by these list articles, and I even have to write some for the website I work for but let me tell y'all: I call each of the places I'm writing about, assuming I don't have first hand knowledge of the sites. I do my research. I don't hide behind numbers and algorithms and all that other nonsense. You know why? Because I, and the people I work for, realize something very important.
You can't put a number on heart. You can't measure the reach of souls.
An algorithm can't accurately measure the worth of a smile and a heartfelt hug or handshake."
"But you need to consider the soul, and heart, of the places you write about. And realize that there are some who not only choose to live in them, but cherish their hometowns."
3)  Mike Parker, North Carolina,  "RoadSnacks' blast gives me indigestion"

"He also admits that his conclusions are not really scientifically based as much as "opinion-based data" and "not to be taken for fact." "
"….demeaning"
"My dad once told me: 'Son, figures don't lie, but liars can figure.' "
"For the record: I am proud of the place I choose to call home."
4)  Aaron Brown,  Minnesota,  "Warm greetings from Minnesota's northern hellscape"

"Before you fall over yourselves rushing to see the site, know that it's click bait. Believe it or not, RoadSnacks.net is not a repository of our century's finest thinking, but a website that profits when people look at their ads. It lacks the dignity of a site like this one, which has the class and intellectual merit to attract far fewer readers while making almost no profits whatsoever."

5)  Barry Saunders, North Carolina,  "Rockingham deserves better from RoadSnacks"

"…many wonderful people there who are struggling to turn it around.
The last thing they need is some smarmy hipsters poking fun at it for what they call 'infotainment.' "
"…it's easier to pick on struggling municipalities in which you've probably never et a Vienna sausage than to look into what's causing the problems you so erroneously and cavalierly catalogue – for infotainment."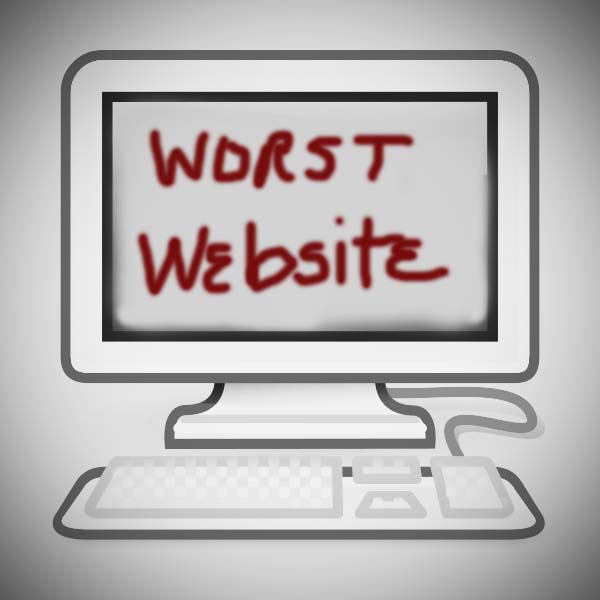 6)  Brian Blueskye, California, "In Defense of DHS: An 'Analysis' Recently Declared That Desert Hot Springs Is the Worst Place to Live in California. Here's Why We Disagree."
" 'The two people who run that website, they do one of those lists on every state," Betts said. "They're click-whores. They're just doing that to build traffic. How can they possibly analyze all 50 states?' "
"People who know me will vouch for the fact that I'm not much of an optimist. So believe me when I tell you that I see Desert Hot Springs as a decent place to live, that's filled with people who care about their city, being led by a city government that's working to solve problems."
7) North Carolina, "OUR VIEW: Defy, don't just deny, county's 'worst' labels"
"We questioned the source — a three-month-old website that posts provocative localized listicles meant to serve as cheap clickbait that draws eyeballs to its advertisers."
"..we reminded ourselves and each other about the natural beauty and local amenities Richmond County has to offer. From Hitchcock Creek, Hinson Lake and the Sandhills Game Lands to Discovery Place Kids, Rockingham Dragway and the Hamlet Depot and Museums, we listed the many things that make our county a truly great place to live."
"That's what's really important, after all. Proving provocateurs like RoadSnacks dead wrong is just the icing on the cake.
Forget denial, Richmond County. This is a challenge that calls for defiance."
8) Mark Saal, Utah, "Ogden second worst? That couldn't be worse"
"It simply makes no sense."
"— henceforth and forever I wasn't going to report the source of these vacuous helpings of intellectual cotton candy. Mostly because the companies that compile these lists are what we in the business affectionately refer to as "publicity whores."
"…an attempt to attract as much media attention as possible."
"And finally, as authoritative as I'd love to consider RoadSnacks (D'oh! Mentioned it again), it's important to note that the "company" — possibly just some 20-something with a computer, living in his parents' basement — is headquartered out of Durham, North Carolina. North Carolina, people."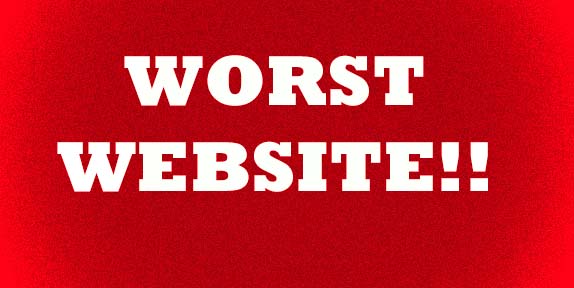 9)  Mark Muckenfuss, California, Who asks the question, "Does Nick Johnson want to become the most hated man in America?"
"What's wrong with Nick Johnson? Does he really want to become the most hated man in America?"
"I only know (Nick Johnson) because the guy used to work here at The Press-Enterprise. A nice enough fellow. At least he seemed so at the time. But now I'm wondering if he has a death wish.
Johnson has made it his job to tell people they live in terrible places. And that usually doesn't make them very happy. They tend to get a wee bit sensitive when you say, "Hey! Your home town? That place you love? It's a toilet."
Johnson doesn't actually say that. But he and his company compile lists of the worst cities to live in."
" 'I've had some really sappy letters sent to me that made me feel sad about doing this and we almost stopped. They said 'You hurt everyone's feelings,' and we said, 'Maybe we shouldn't do this.' "  "…But then he (Nick Johnson) looks at the traffic on the website."
10)  Steve Urbon, Massachusetts, "Worst? Buddy, you don't know the meaning of worst — Mayor Jon Mitchell took the printout I had handed him, made a face and held it up like a soiled diaper"

"Some crackpot website in Durham, North Carolina, had messed around with some statistics…"
"You would think that if you're going to publish something online that serves as cheap "linkbait," you could at least get the numbers right."
"If you're going to cite four statistics and get at least two of them wrong, that does call into question the seriousness of this enterprise. And a three-year-old Google Maps photo of a deserted Union Street suggests you've never been here."
11)  Tasnim Shamma, Georgia,  "Faulty Data Is Behind Georgia City's Most Dangerous Ranking"
This article quotes the FBI which urges people not to use their data.  However, Christopher Kolmar and Nick Johnson do use this FBI  data in compiling some of their lists. The FBI warns against using the data, and this is what the FBI has to say:
"UCR (Uniform Crime Reporting) data are sometimes used to compile rankings of individual jurisdictions and institutions of higher learning.  These incomplete analyses have often created misleading perceptions which adversely affect geographic entities and their residents. Despite repeated warnings against these practices, some data users continue to challenge and misunderstand this position."
"When providing/using agency oriented statistics, the FBI cautions and, in fact, strongly discourages data users against using rankings to evaluate locales or the effectiveness of their law enforcement agencies."
The article quotes Robert Friedmann, the director of the Georgia International Law Enforcement Exchange at Georgia State.
"…the rankings are irresponsible clickbait. It makes people panic and can affect a city's local economy if it prevents people from moving there."
12)  Sam Burnham, Georgia, "A (Real) Georgian's response to RoadSacks Top 10"
"I have friends that live in some, I have spent nights in some, played high school football games in some. I know these small towns. These are the places that produce the finest watermelons, peaches, pecans, and onions in the world. Many of these towns have storied histories, intricate architecture, even museums."
"I've never felt in danger in Vidalia, Thomaston, Cordele, etc. I can't say the same for the metro."
"Give me real Georgia."
13) The Mayor of Kinston, North Carolina,  "Responding to Crime Ranking Websites"
"Your ranking reports represent misleading marketing strategies that could be considered unscrupulous trade practices that can severely threaten economic development projects for the communities you rank. I am copying the Attorney General to request a review of your ranking methodology, which is designed to scare citizens and even consumers. Some companies have been known to utilize your misleading data to send marketing material soliciting the purchase of home security systems."