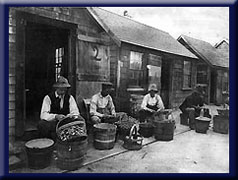 In this lousy economy I've been working on designing websites. And because there now appear to be so many folks blogging in Newburyport, MA, I've designed a series of free websites that can be downloaded for free at Mary Baker Design. The websites are in the form of WordPress software and can be configured in any way. The title, description, content and menus on the top and side can be custom created by the person who downloads the website. They can look like a blog, or they can be made to look like a website or a combination of both. If anyone does download a free website, I will be glad to help them set it up. See the contact information at Mary Baker Design.
Because the historic photograph of the Clam Shack Workers is so beloved in Newburyport, MA, I decided to use that photograph in the first free website design. The photograph of the Clam Shack Workers is in the public domain, courtesy of the Newburyport Archival Center at the Newburyport Public Library, in Newburyport, MA.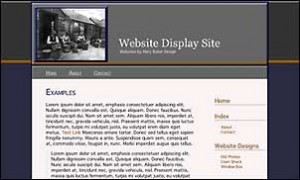 Over the years I've discovered that one of the things that folks seem to like best about the Newburyport Blog is the collection of Newburyport historic photographs, from either the Newburyport Public Library or the Library of Congress. The website "Clam Shack" is one of two free websites that uses old photographs of Newburyport, Massachusetts. A demo of the "Clam Shack" website can be seen here.