One of my most favorite small houses in the South End is getting a redo. As I looked inside, nosey person that I am, what was being taken out was the center chimney that ran up the middle of the house. And it was amazingly massive, as I walked by the next day and the chimney removing folks were still at it. They said that they were removing the chimney because it took up too much room in the new redo.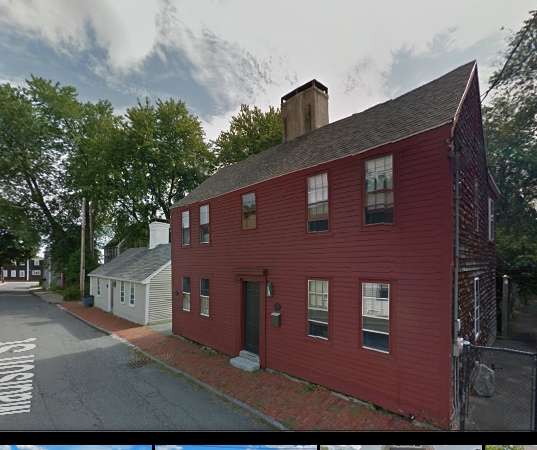 And as I was taking a walk through Newburyport's historic South End, I was looking up, and I began to realize that there were a lot of houses that no longer have chimneys. And one of the other things that I began to realize, is that in the Fall there is rarely that chimney smell, the smell of burning wood, that I used to notice when the weather fisrt started to turn chilly.  For a whole lot of reasons the Newburyport iconic chimney is beginning to disappear from the city's street scapes.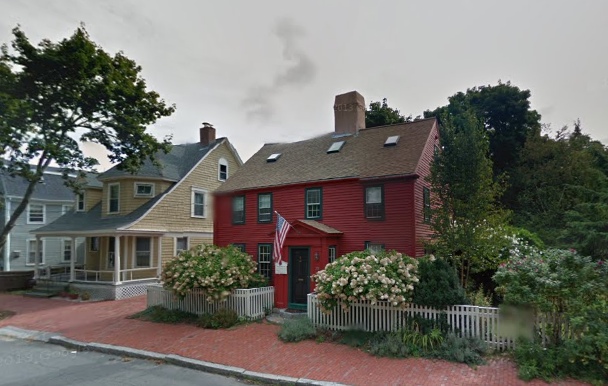 For me the chimney has always been a symbol of warmth, family, hearth, home. Houses with chimneys were in drawings by small children when they drew a picture of a family house, with the smoke going up the chimney. Santa comes down the chimney. Chimneys are a big part of what is important to historic preservationists and folks who love old towns and old homes, for a good reason, they are iconic.  Iconic New England historic houses have chimneys.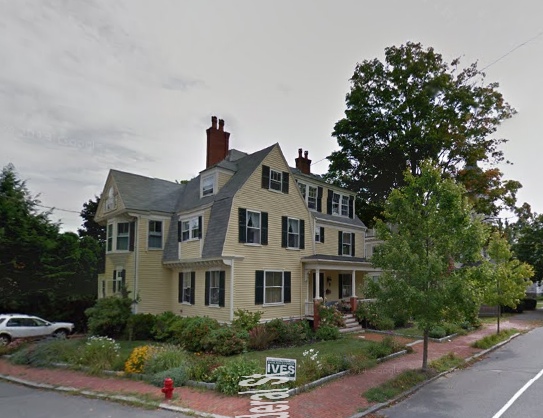 The new heating systems no longer need chimneys. Chimneys take up a lot of room in a house.  Instead of creating ambiance, and being valued, they now seem to be a nuisance.  Chimneys are often in the middle of a house, which now gets in the way of a family having an open concept.  And compared to wood fireplaces, gas fireplaces are less  trouble, they might not smell as homey, but they are a whole lot easier — just a flick of a switch. Gas fireplaces can be put in a whole lot of places, and they don't need chimneys. And not a whole lot of people cook in a fireplace anymore (oh, how I love those huge fireplaces in some of the old homes in Newburyport where people once cooked their meals). Times have changed and are changing.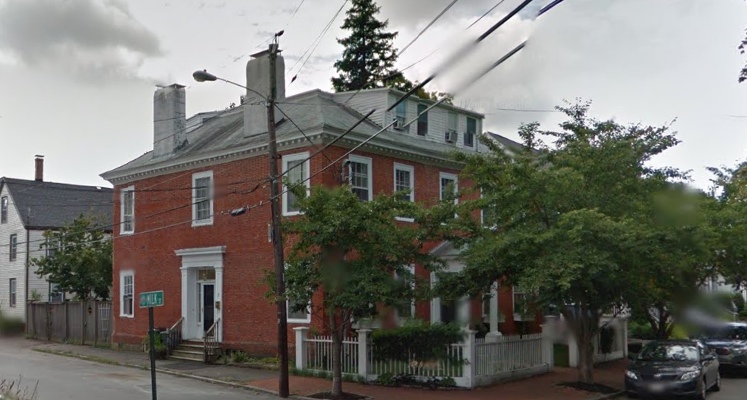 People who do renovations, a gut and redo, every now and then put up a "fake" chimney where the real one used to be.  These folks are often made fun of, but I would far prefer that, which is at least an attempt to keep Newburyport's story, than many of the candy cane exhaust systems that I see sticking out of houses now as I walk around the South End.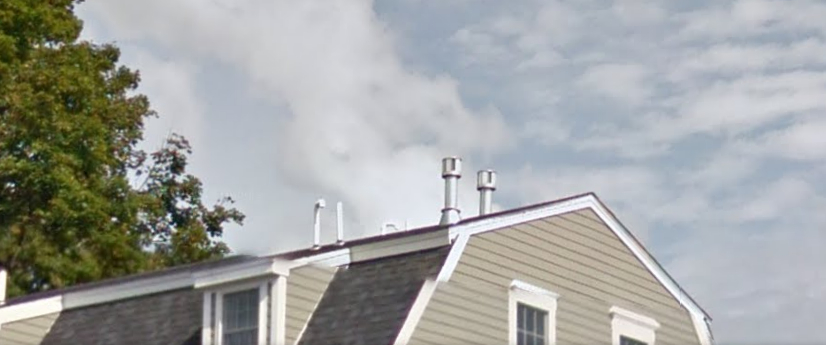 The new heating systems, although wonderful in their efficiency, are one more thing that is slowly changing the historic city scape of Newburyport.  This change is fairly recent, when the Federal Street Overlay was created, not too long ago, chimneys were a "must have."  Every home in the Federal Street Overlay has chimneys. Chimneys are no longer a "must have," they have become an inconvenience.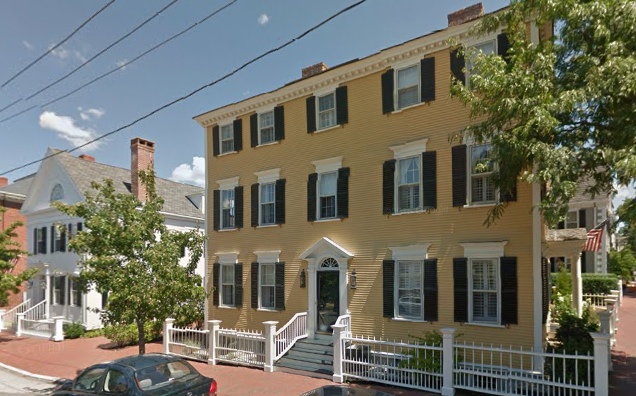 And sometimes with these small incremental changes, it feels as if the historic fabric of Newburyport, Newburyport's story is being shredded by a thousand papercuts. What is a historic preservationist to do?  How can we who love old homes and historic cities, inspire people to keep that part of the story, while also appreciating the practical reasons why this change is coming about.  More hard questions with no easy answers.