Yesterday when I looked on Zillow, I counted 23 properties above a million dollars for sale in Newburyport, most of them significantly above a million dollars and one for 3.2 million dollars.
I think that it is safe to say that Newburyport is now in full-blown gentrification and is going beyond "high end" to what I would call "luxury" real estate.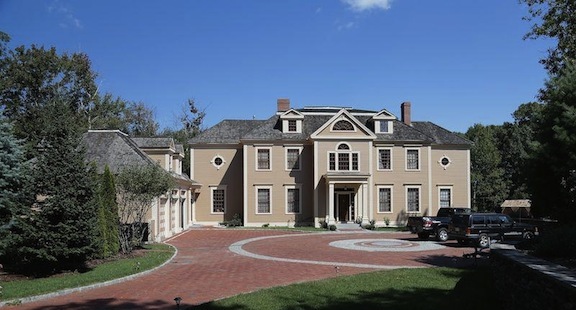 When I first moved here, the large houses on High Street and elsewhere throughout Newburyport's Historic District were often chopped up and used as rental units. Later in the the 1990s many of them were made into condos. If one of them was turned back into its one-family state, that was mighty unusual. And when I lived downtown in the 1990s, there was a rooming house next door, and the police were there all the time (Newburyport was a very different place even a short while ago). That location is no longer a rooming house. Starting in the beginning of the first decade of the 21st Century large houses began to be turned back to one family homes. 182 High Street is an example of a place that was once a pretty rundown rental property, that was restored to its former glory.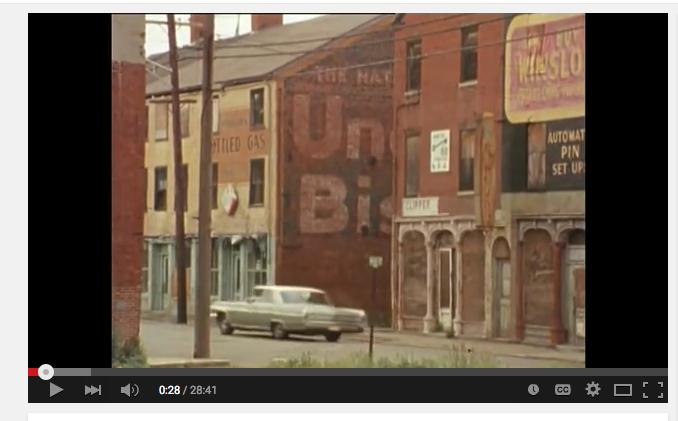 Newburyport before Urban Renewal, from the film "A Measure of Change" by Lawrence Rosenblum.
And one of the places that I've watched being restored is on High Street between Federal and Lime (not on the Ridge).  It used to be the Harbor School, a residential program for "troubled and neglected" young people.
It was bought after the economy collapsed, and the Harbor Schools sold it to pay its debts.  It is now being restored.  It is not being restored to the way many Newburyport preservationists would like.  It is a "down to the studs" restoration project.  It has been reconfigured inside the way people would like to live today (see earlier post).  Although it is not using the original materials (although the front door looks original!!), and the original layout, the original details have been meticulously duplicated — the house is being restored to its former grandeur.  This is not the 1970s, 1980s, 1990s in Newburyport anymore.
And that got me thinking about the Smart Growth, 40R  project around the Traffic Circle (see earlier posts).  I have many reservations about the project. It is very idealistic in its goal to get people out of their cars.  I would like very much if it succeeded in that goal.  The Minco project in its current renderings is ugly.  I do not think it is too much to ask for a "classy" gateway to Newburyport, this rendering is anything but "classy."  I think the optimistic  projections about how the area will impact traffic and the schools are possibly misguided. All that being said, with Newburyport in full-blown gentrification, the city needs places where middle class folks, who want to live here, can reside.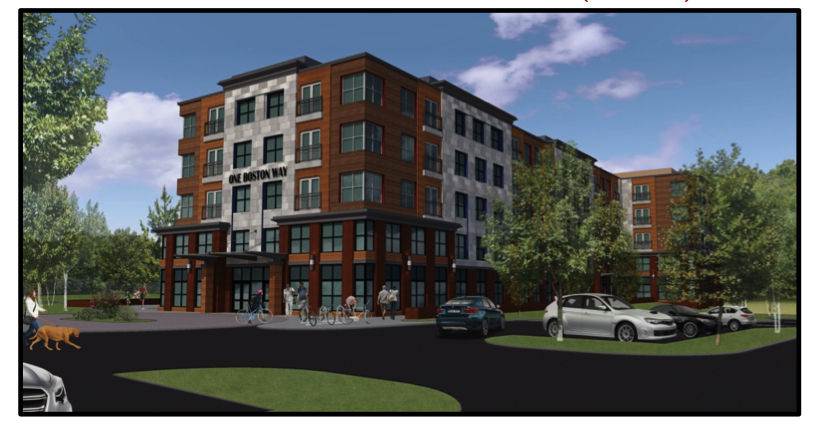 The Smart Growth, 40R project has been approved by the Newburyport Planning Board, and the Newburyport City Council Planning and Development Committee, and it looks like it has the votes to pass in the City Council.  This project is part of this chapter of Newburyport's history, and I hope it materializes the way it has been envisioned.
P.S. Here is a good blog post on gentrification by Jerry Mullins.