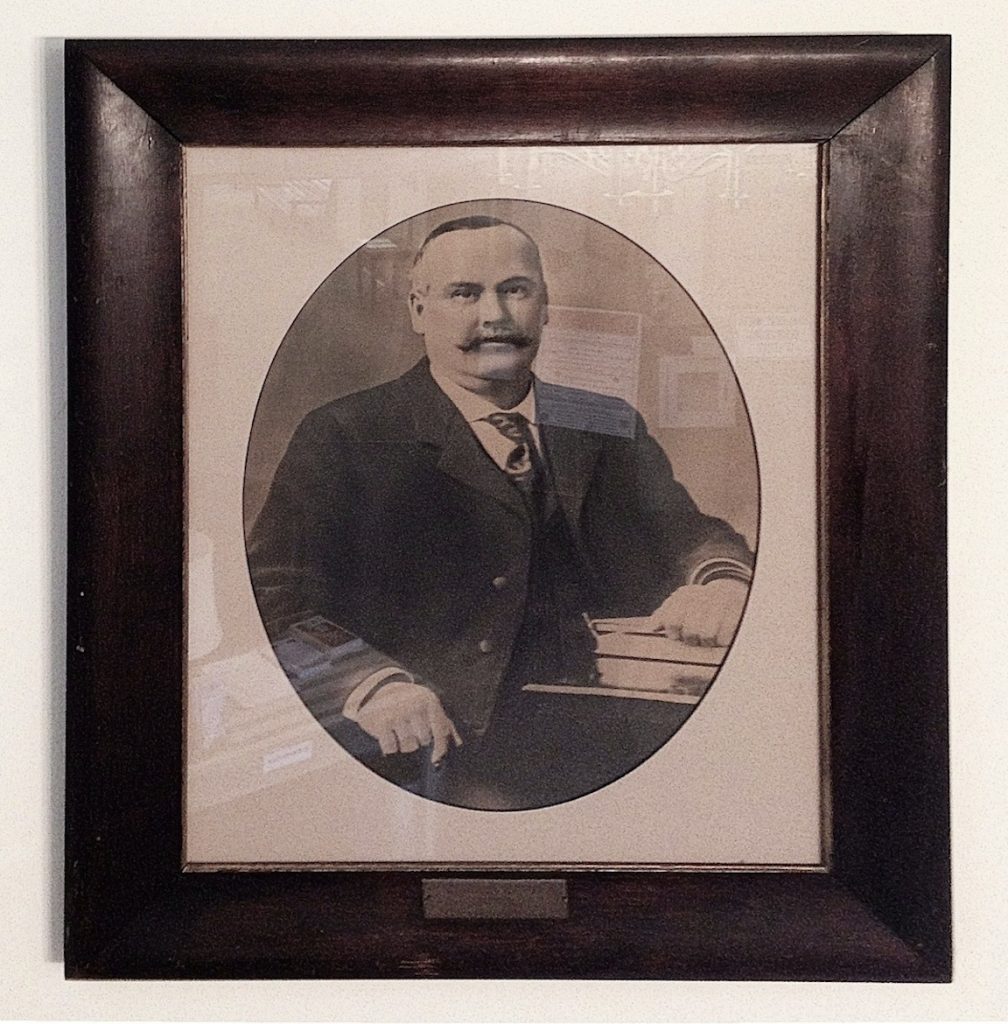 The portrait of Clarence Fogg, hanging in Newburyport City Hall
In my hunt for forgotten folks in Newburyport and where they lived, I came across Clarence Fogg. Mr. Fogg was born in 1853 (that would make him slightly younger, 7 years, than Abbie Foster, see earlier post, who was born in 1846) and died in 1936 at the age of 83. As a young man he was a sailor "at which time he visited most of the principal seaports of the world." *  When he came back home he worked as a shoe cutter in the Dodge shoe factory.
And in 1896 there is this lovely account of in the Newburyport Daily News about a birthday party given for Clarence's son.
"Raiised A Flag. Clarence Fogg Celebrated Birthday Anniversary in Patriotic Manner
There was a flag raising on Milk street Saturday afternoon when the youngest son of Mr. and Mrs. Clarence Fogg  celebrated his 10th birthday. There were about 50 people present and Capt. William Reed was master of ceremonies.
Miss Tula, daughter of Prentiss Reed, spoke several appropriate selections. Mr. Fogg had erected a large flag pole in his yard while the party sang the "Star Spangled Banner," a beautiful American flag was unfurled from the top mast. After the flag raising a lunch was served and a merry time was enjoyed." **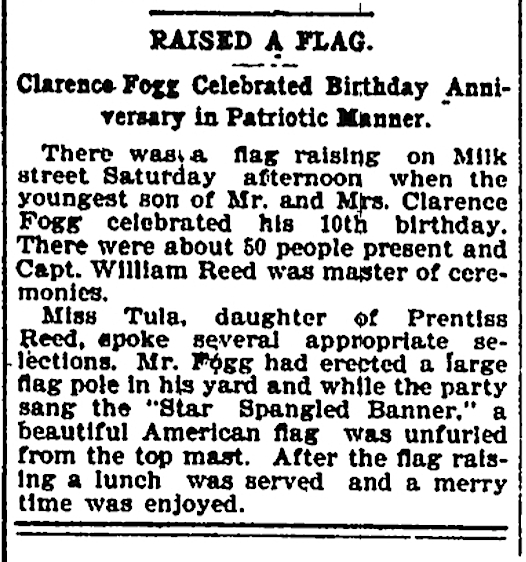 Clipping from the Newburyport Daily News June 22, 1896
The Newburyport City Directory shows that Clarence Fogg lived in what was then numbered as 33 Milk Street, it is numbered 43 Milk Street today (a big thank you to our Newburyport Assessors Office for helping me figure that out).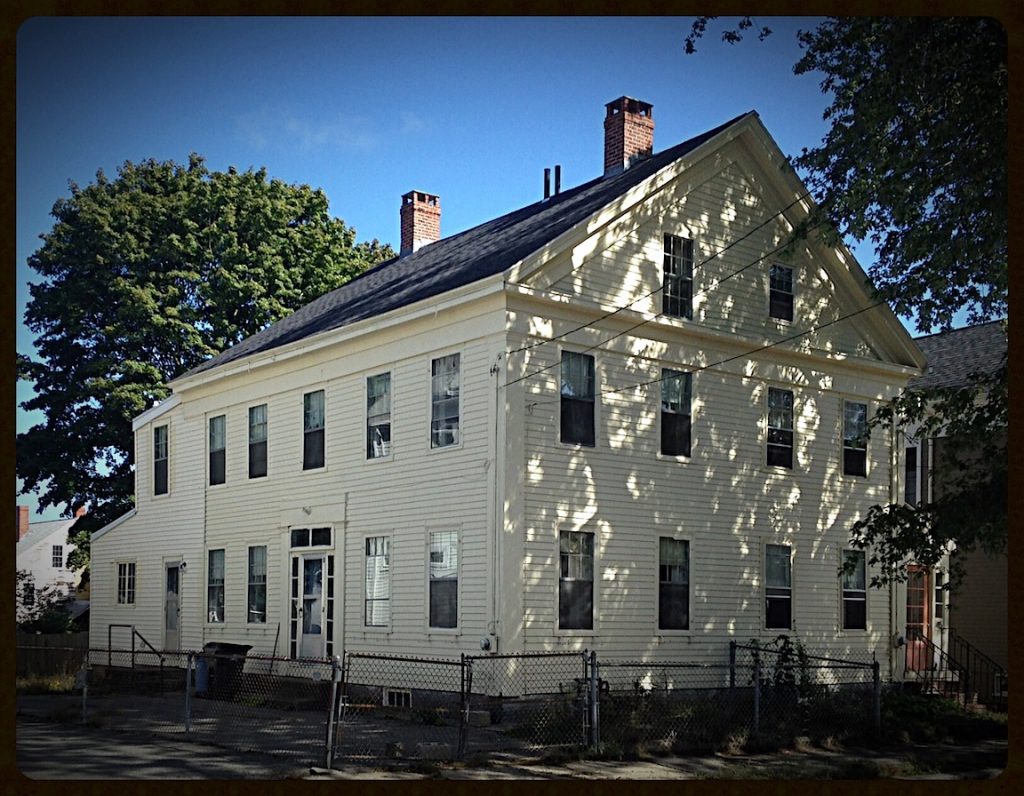 43 Milk Street, Newburyport
Clarence became involved in Newburyport city and Massachusetts state government. He was elected to the old common council in 1900 and served the next year on the board of alderman.* He served in the Massachusetts House of Representatives (then called the Massachusetts General Court) from 1902 to 1908.  And in 1915 and 1916 he was elected as the Mayor of Newburyport.
The Newburyport City Directory has Clarence Fogg living at 110 State Street during the time that he was mayor.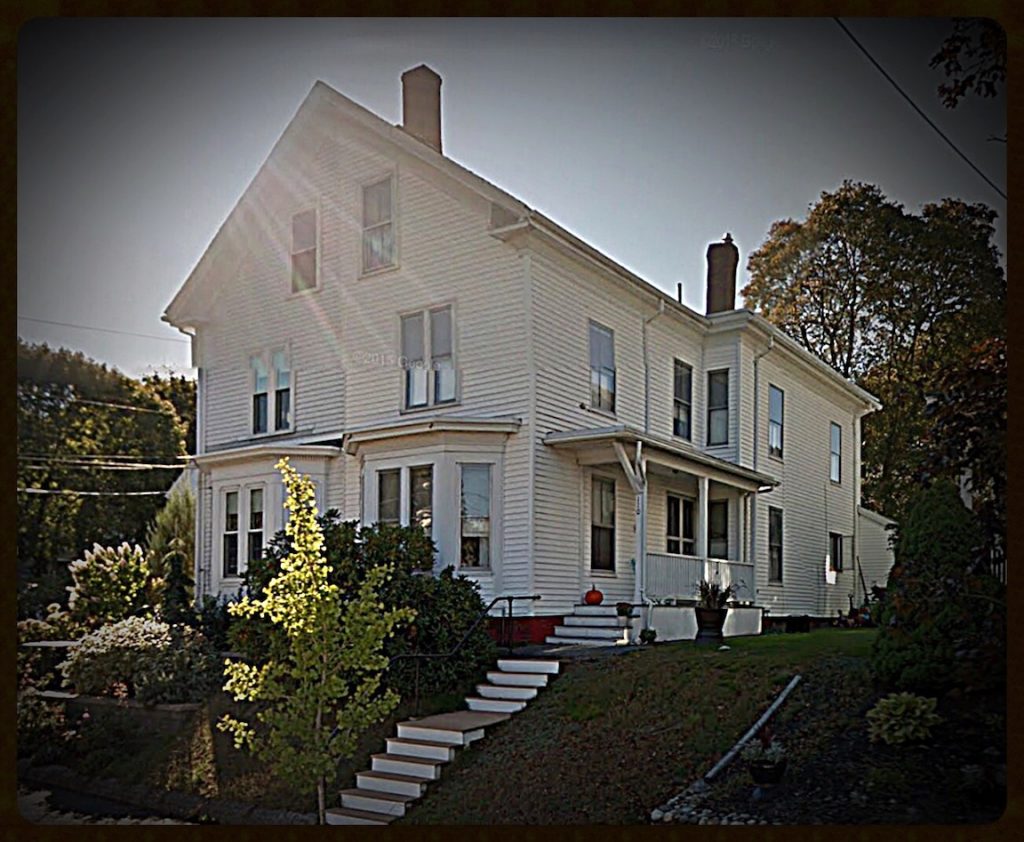 110 State Street, Newburyport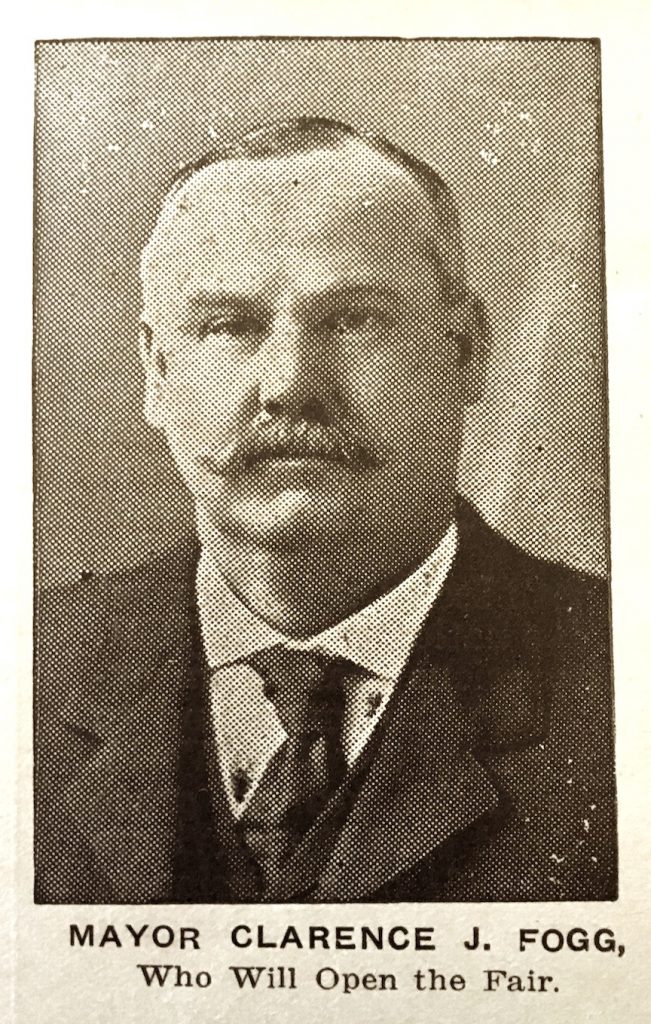 Clarence Fogg, courtesy of the Newburyport Archival Center
* The Newburyport Daily News, September 28, 1936
** The Newburyport Daily News, June 22, 1896
And a big "thank you" to Ghlee Woodworth for helping me locate Clarence Fogg's portrait at Newburyport City Hall