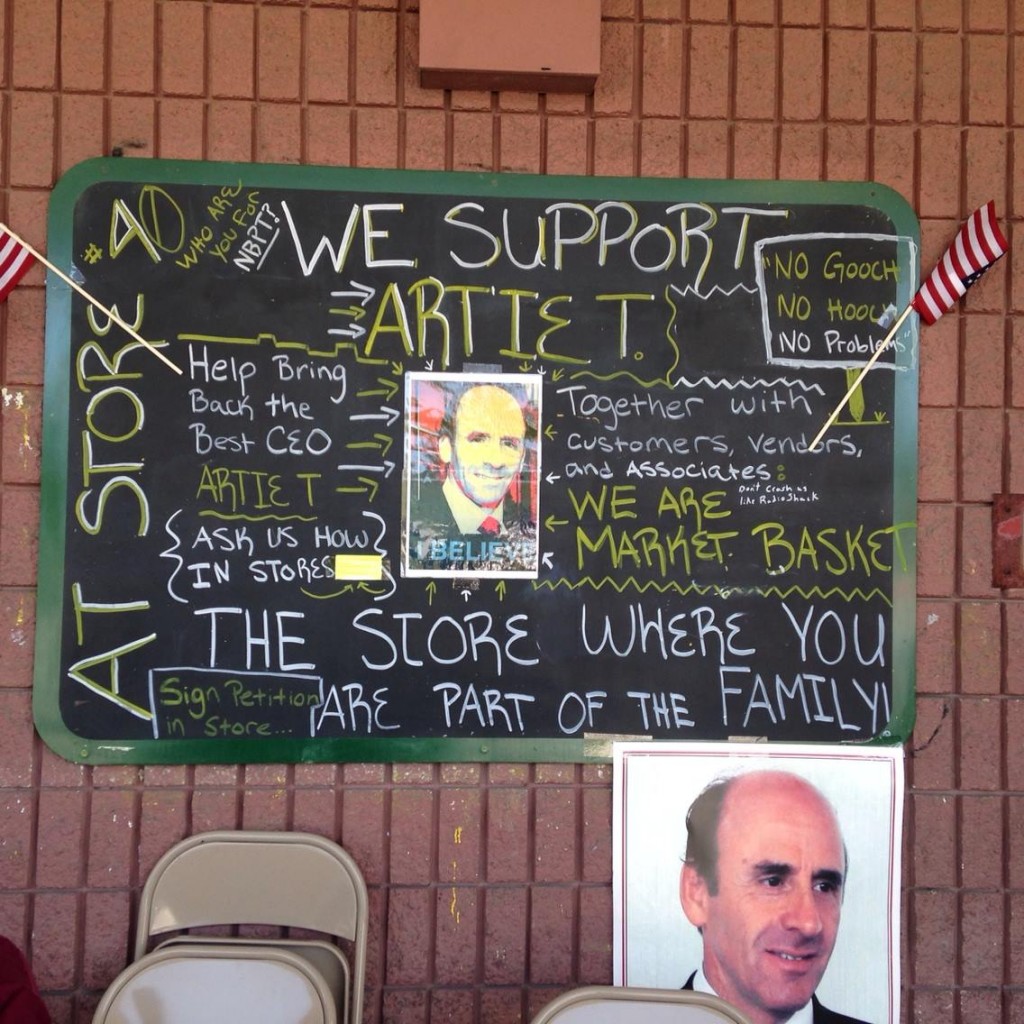 On this gorgeous summer day, in the middle of Newburyport's Yankee Homecoming, what am I doing? I'm tracking Twitter for the latest updates on the Market Basket Story, going up to Market Basket, not for groceries, but to find out what's going on and taking photos.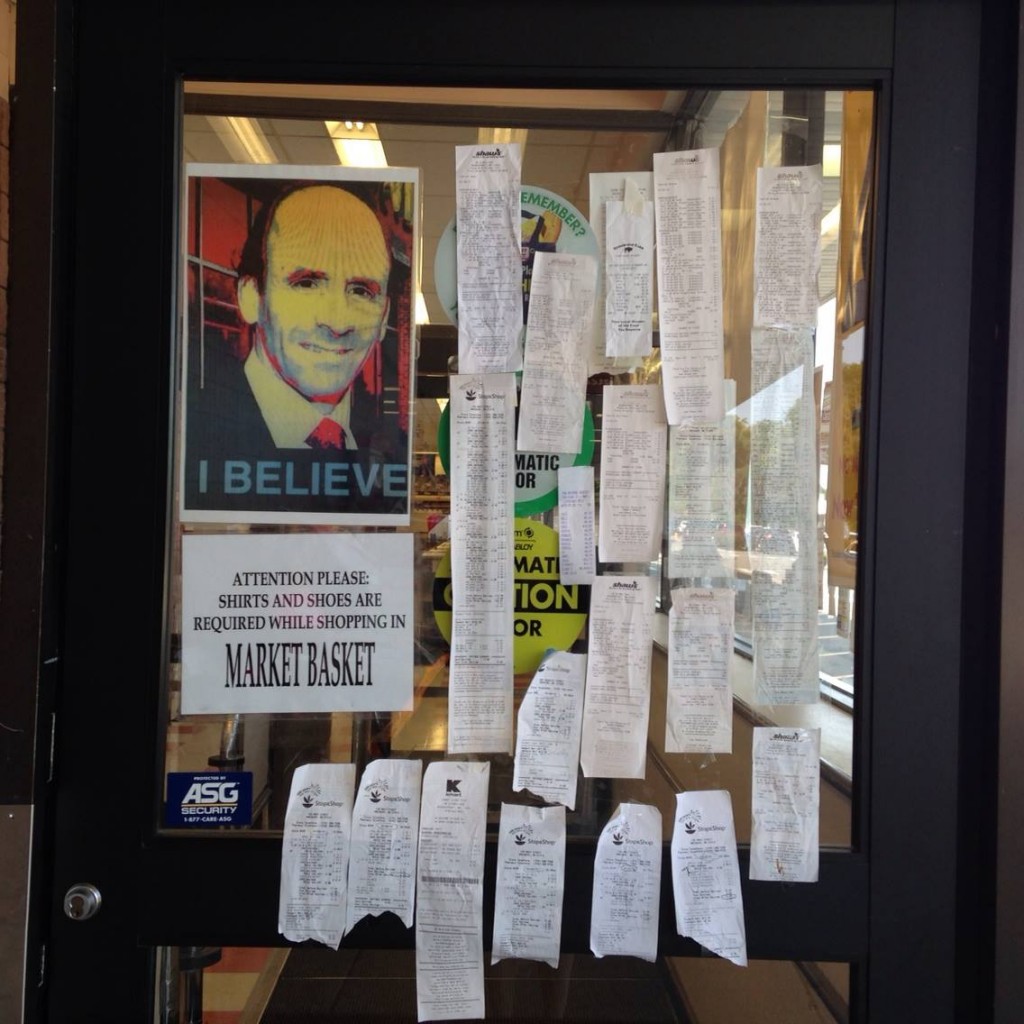 And what one of the things that is so fascinating to me, is that this Market Basket story is unfolding in real time on Twitter and Facebook. And many of the sources that I now have, are the same one's that the news media has. I'm hooked.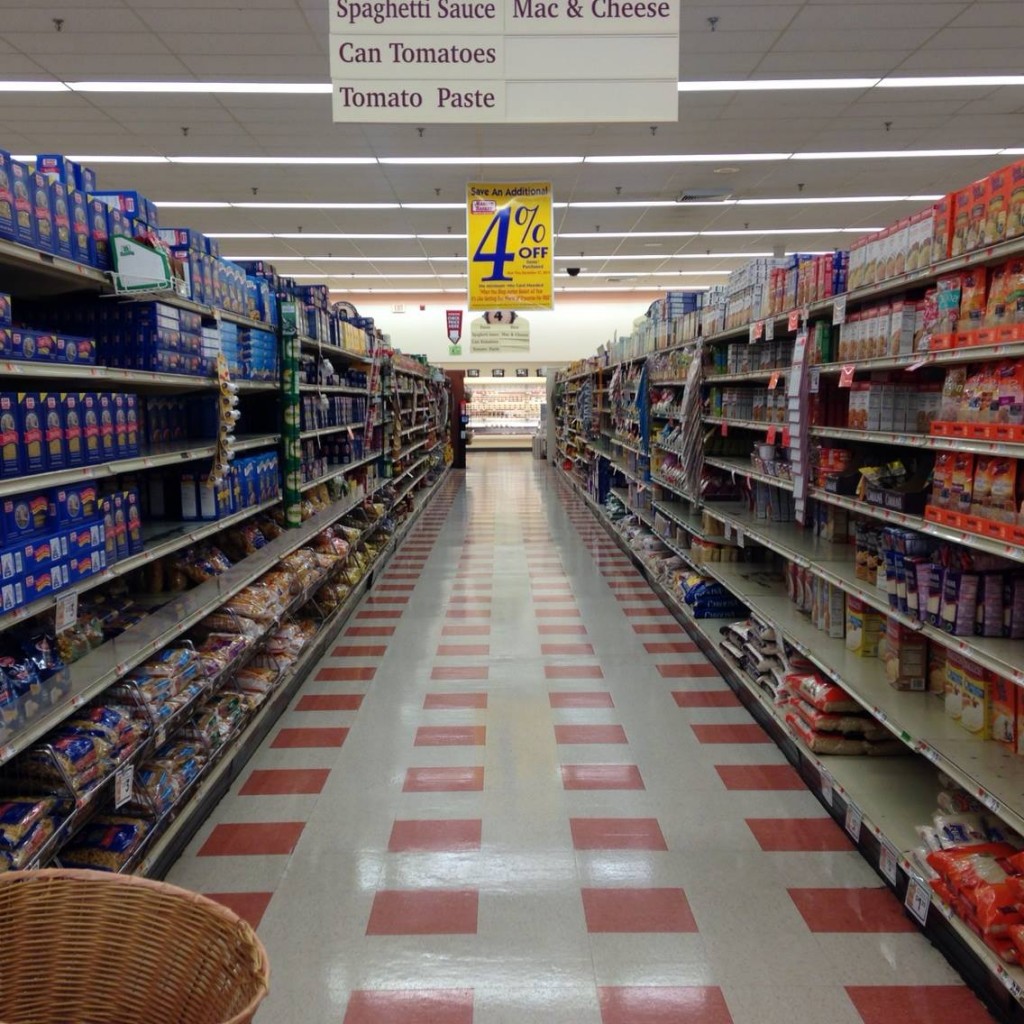 So this is what I've picked up: Arthur T's original bid was turned down by the Market Basket's Board of Director's (unconfirmed), and then there were 4 other bids that were withdrawn after all the chaos started (unconfirmed), for chaos, see previous posts. That's all in all likelihood, probably right, but, again, "unconfirmed."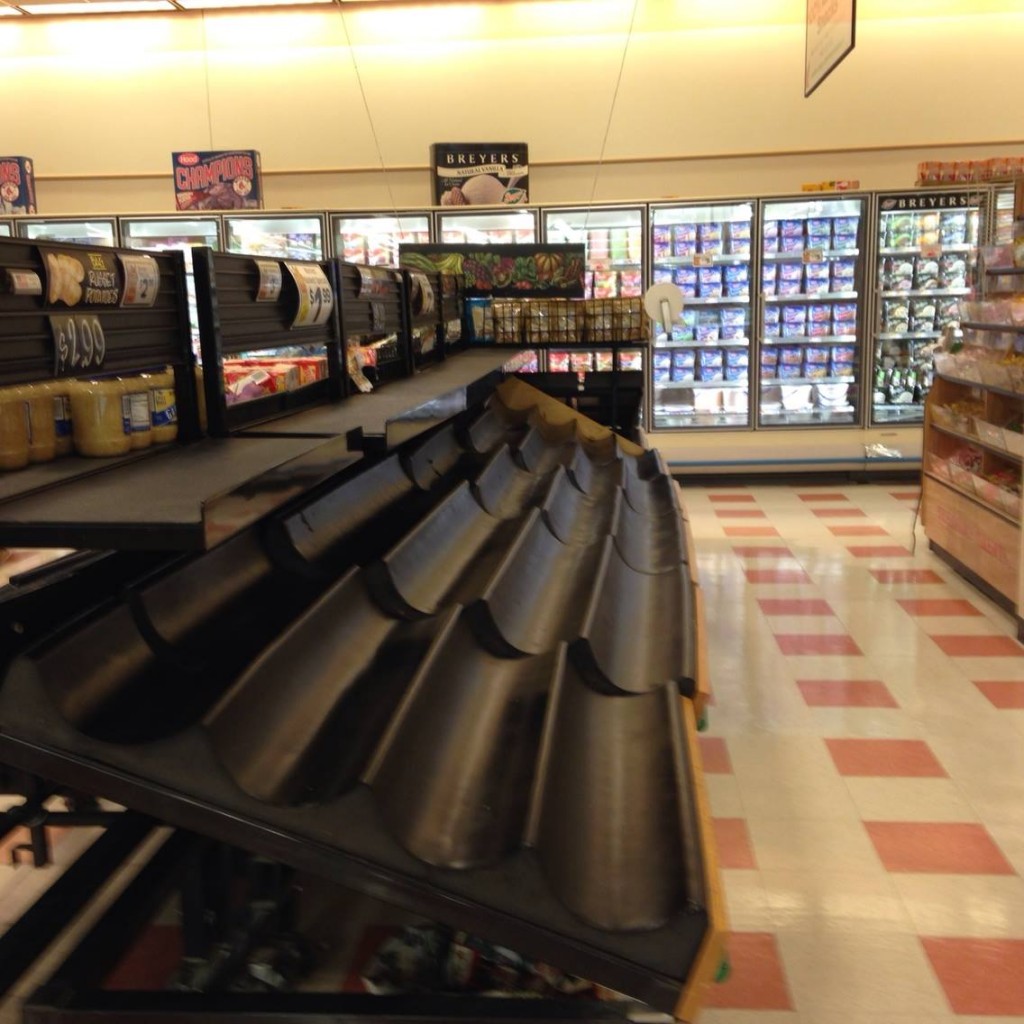 What is confirmed is that a major player in the family, Rafaela Evans Demoulas, Arthus S's sister-in-law, arrived back in Boston yesterday. What is also reported, as I write, on Twitter, and on Save Market Basket's Facebook page, is that Arthur T's offer is now the only one on the table, and that both sides are working, "around the clock to hammer out a deal; #MarketBasket losing millions of dollars a day amid turmoil." (From a Boston Globe tweet that can be read here).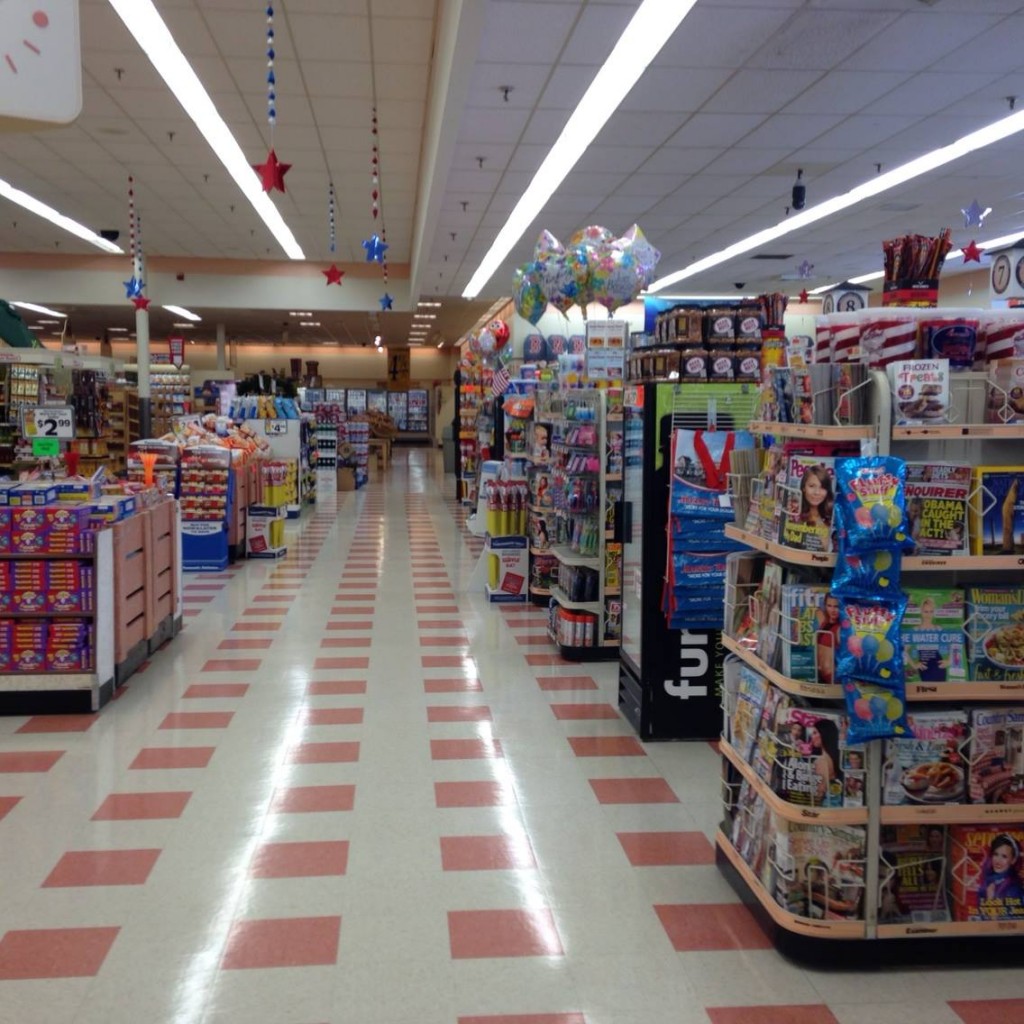 And at our very own local Newburyport Market Basket, people are out protesting in force on Storey Ave. The door to Market Basket is littered with receipts from other stores put up by customers. Inside, the store is virtually empty of customers. No produce has been delivered to the store since last Tuesday. There has been no delivery of any dairy products except ice-cream. And as you can see from the photos, although there are other things on the shelves, the customers, by and large, have seemed to boycotted Market Basket in favor of other stores. And there are no baked goods, but on the wall behind the empty display cases, there is a picture of Artie T and a sign that says "Artie T We Support You," (press photo to enlarge).