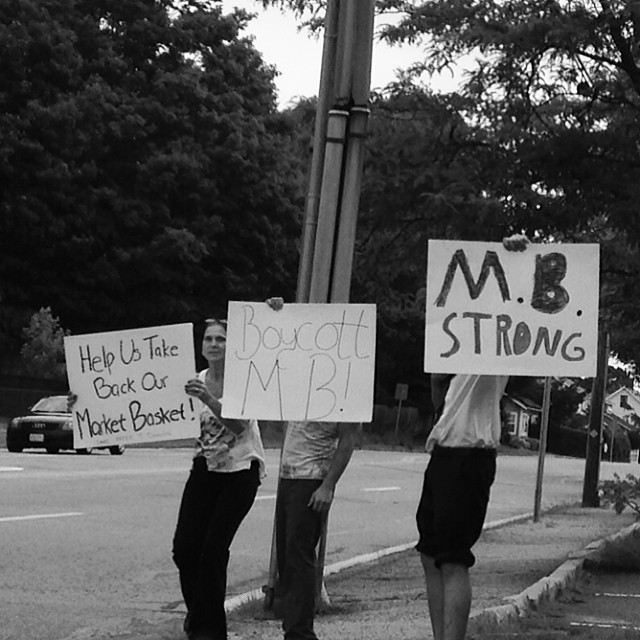 I went to Shaw's this morning bright and early, 8:45, and it was packed and the shelves were stocked and being continuously restocked.
What I sensed among shoppers, many clearly were Market Basket shoppers, was a sense of bewilderment and a sense of panic, "Will I be able to get groceries," Will I be able to afford groceries," "Are the groceries here any good."
The answer is "Yes," you will be able to get groceries, do not panic, and Shaw's grocery store, from my conversation with various folks, is doing its best to welcome customers, be unbelievably gracious to customers, welcome back customers, and to do everything they can to take advantage of the opportunity that has now been given them. I was very impressed. Shaw's hasn't been this hop'n in a very, very long time.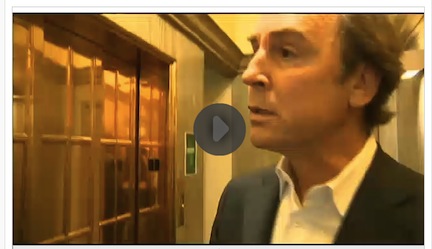 Market Basket, Board of Directors, this is a very bad thing for you.
And I went over to Market Basket, to put up my Shaw's grocery receipt up on the window, which was now crowded with receipts from other grocery stores, and the parking lot was empty.
The one shopper that I saw starting to go in, turned around and left.
Wow!!
And Market Basket employees were out on Storey Ave protesting again with signs and had signs just outside the door and the petition to sign, having had a rally for Arthur T. Demoulas yesterday, with an estimated 10,000 people (the story can be read here.)
And yesterday I watched Boston's Channel 7, WHDH, trying to get a response from President, Arthur S. Demoulas before yesterday's board meeting.
I was, excuse me, appalled by his behavior when asked about his customers and loyal employees, to me the arrogance and contempt he displayed was astounding (you can watch that exchange here).
To me this is a continuing PR nightmare for Market Basket, Arthur S. Demoulas, the current management, and the Board of Directors. Wow!! And the emotional and psychological stress that it is putting on the community is palpable.