Pretty fancy, huh, "Cafe au Lait?"  But really, cafe au lait.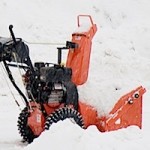 So today we actually get snow. I feel we are blessed, because at least at my house, there is only the 3 of the 5 inches promised, and my wonderful neighbor appears in my driveway with their snowblower.  I have named this wonderful beast (the snowblower, not my neighbor), "Horatio Horn Blower."  Neither my neighbors nor Horatio seem to mind the moniker.  I was told last night that Horatio, waiting patiently in the shed all summer, was in very good spirits, and in working order. This made me happy.
However, even with Horatio's heroic undertakings "vis-a-vis" (getting very "european" today) my driveway, there is still shoveling to be done.  And I am glad that it is only 3 inches, because I am not in winter shoveling shape.
I come in out of not being in snow shoveling shape, after an hour or so of cleaning up my dwelling, from snow and ice, with my trusty, at least, 10 year old, ground down, well loved, in need of a replacement, snow shovel.
And I'm starving and want something warm and yummy to drink, but have no hot cocoa in the house, and do not want to go out in search of any.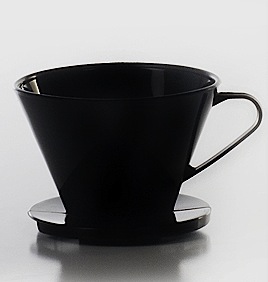 And my mind wanders back to my mother, and a trip she and my father took me on to France at the impressionable age of somewhere around 14.  I vaguely remember drinking something warm and yummy and very grownup, at the time, called "Cafe au Lait."
And I bless the World Wide Web and its recipe making capabilities.
I get out my way older than my ancient shovel, one person Melitta one cup coffee brewer, make a strong half cup of coffee with cinnamon and nutmeg added to the grounds (feeling very creative here), fill the rest with milk and a little vanilla extract, and nuke the whole thing in the microwave.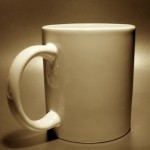 My mother and father's sprits seem to fill the room, as if I am suddenly 14 and in France with them again, and it is a good feeling, plus my spur of the moment cafe au lait tastes awesome.
And then on the World Wide Web, I find a year's wrap-up by one of my favorite writers, Dave Barry.  It is good to laugh and to have things put into perspective, drink cafe au lait with such fond memories of my Mom and Dad.  And Dave Barry's awesome year end "wrap-up" can be found here.  (I'm thinking that "WHAP" may make its way to the Newburyport Blog – you gotta read Dave Barry.)