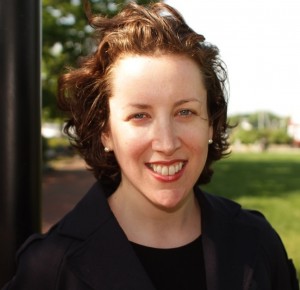 On September 4, 2007, I met then candidate for Newburyport City Council at Large, Kathleen O'Connor Ives (Katy).
I found Katy to be delightful, smart, gutsy and energetic, someone who could be a real asset to Newburyport. But being a newcomer to Newburyport, I really and truly did not think she had a prayer in the upcoming elections.
It's pretty gutsy to come into town and decide to get that involved in your new place of residence–to run for Newburyport City Councilor at Large.
And that she most probably didn't stand a chance, but was running anyway, and against some pretty steep competition–a very accomplished incumbent and two former mayors no less.
That said a whole lot about Katy Ives.
And as I walked and talked around Newburyport, what I found was that everyone, once they had met Kathleen O'Connor Ives, wanted to see her on the Newburyport City Council (really, I'm not kidding).
And that's no small accomplishment.
At first it was the more progressive folks and centrist folks that seemed to take a shine to Ms. Ives.
However, when I started to talk to more conservative folks, they had the same reaction. They liked her too.
And somehow Katy was overcoming the old Yankee suspicion about anyone "new," combined with the old Yankee attitude of "you pay your dues."
And Katy proved me wrong. She won. And Kathleen O'Connor Ives has turned out to be the Newburyport Councilor at Large everyone hoped she would be, winning two more terms handily for Newburyport City Councilor at Large.
Sound familiar.
Yup, Kathleen O'Connor Ives is now running for Massachusetts State Senate for the First Essex District. And as one of her supporters said, "In an old boy, old boy world, Katy may not be the most connected candidate, but she's the smartest."
And do not count Kathleen O'Connor Ives out in this election for Massachusetts State Senate on Thursday, September 6th. Once her voting constituency meets Katy Ives, they will have the same reaction that the people of Newburyport did in 2007, 2009 and 20011. And they will know she would be terrific as their state senator, and they will vote for Kathleen O'Connor Ives on Thursday, September 6, 2012.

Katy's website can be found here.
Katy's Facebook page can be found here.