I am not a big snow lover. Ok, today's snow was fluffy, but there was still a whole lot of it (at least on my street) again. Oy veh.
I found this warmer (it must either be early spring or late fall), snowless photograph of Fruit Street looking towards the water on the online Newburyport Archives.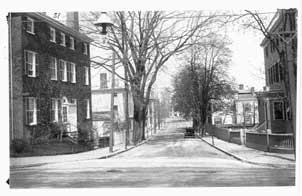 Fruit Street Looking Towards the Water
Courtesy of the Newburyport Archival Center
The Newburyport Public Library
And in the detail it looks like there is an early automobile. And there is also still, at least one hitching post for horses right above it.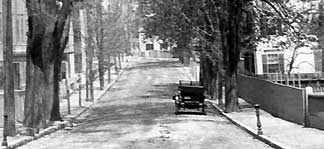 Detail, Fruit Street Looking Towards the Water
Courtesy of the Newburyport Archival Center
The Newburyport Public Library
Mary Eaton
Newburyport