The spirit of courage and generosity of the people of Southern Louisiana

I have a pretty obscure Mary Baker Art Facebook page, 100 "likes," no one much goes there. However, on Friday August 26, 2016 I started to get obscene and threatening comments, messages and emails, and they were off the charts enough that I called our local Newburyport Police Department just to make me feel better (and what you are supposed to due if cyberbullying occurs, as well as make copies of what is happening, and there are a few examples of cyberbullying comments/insults in this post).

I finally got up the courage to ask one young man who I got a message from and who looked like he was in high school, what was going on. What was going on was there was another Mary Baker from Florida who was saying hurtful things about people in Texas and Louisiana and the people of Southern Louisiana who are experiencing unbelievable horror of the August 2016 Floods.

I put up a short statement at the top of my obscure Mary Baker Art Facebook page explaining that I was not that Mary Baker. And I thought that would do it. The next morning when I checked, that did not do it. So I took a look around Facebook and to my horror I found that the post about the other Mary Baker had gone viral. At this time it has been shared over 16,000 times, and as far as I can tell, it seems that a large portion of the population of Louisiana knows all about Mary Baker of Florida, and they even nicknamed the hurricane that has just hit Florida after her. Yikes!

On that Saturday, August 27th I put up another clarification, that I was from Massachusetts not Florida and that this post that had gone viral was making this Mary Baker's life very unpleasant and that I was very upset that anyone would think that I would say those things. And then I began to get comments on that post, people apologizing and then telling me about the heartache and unimaginable and ongoing devastation that they were experiencing.
I learned that 80% of South Louisiana has been flooded and in the recovery process most people, including folks who replied to the post are now in the middle of gutting their homes. And I also learned about the Cajun Navy — private citizens who were taking their private boats down the flooded streets to rescue people and pets who were stranded. "First responders just couldn't get to everyone fast enough. Now, there is a Cajun Army, going around helping those who need to remove destroyed belongings, sheetrock, etc. from homes that were flooded. All done free of charge. Others are providing free meals for flood victims. " From a poster named Jan Hiatt
Two of the organizations that the people "on the ground" in Southern Louisiana seem to respect and trust are the Convoy of Hope and the  Samaritan's Purse,  who are collecting and distributing clothes, cooked meals and money for survival and rebuilding, if you would like to make a donation.

And at the Cajun Navy is amazing. I am so impressed. Please check out their Facebook page and learn about all the courageous and incredibly generous people of Southern Louisiana.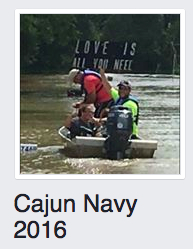 Here are some of the photos and statements that show the horror that these folks are going through.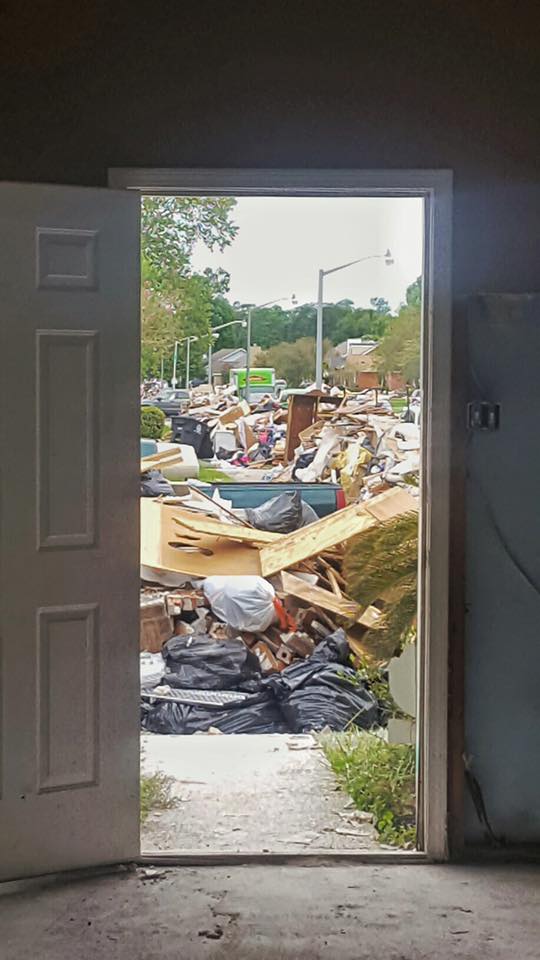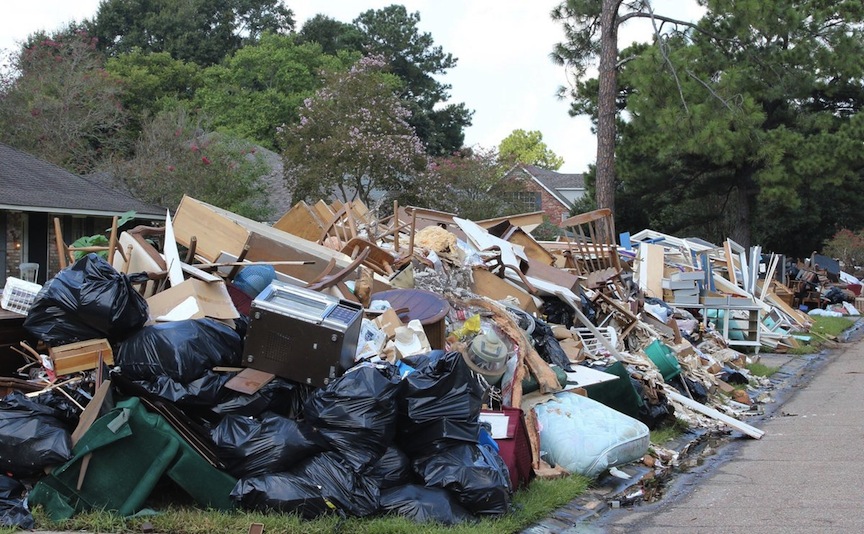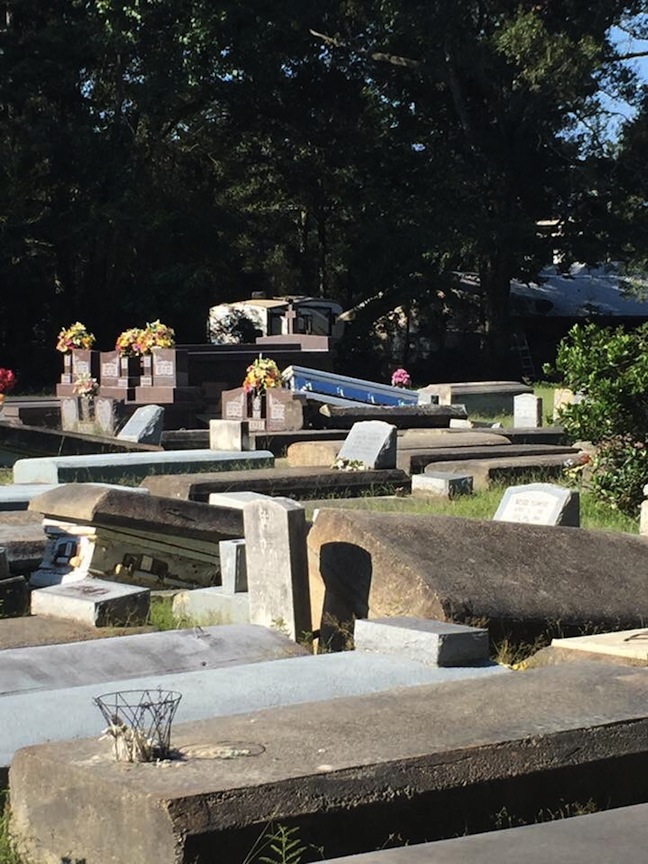 A PLEA FOR HELP TO THE CAJUN NAVY THAT WAS ANSWERED IN THE MOST AMAZING WAY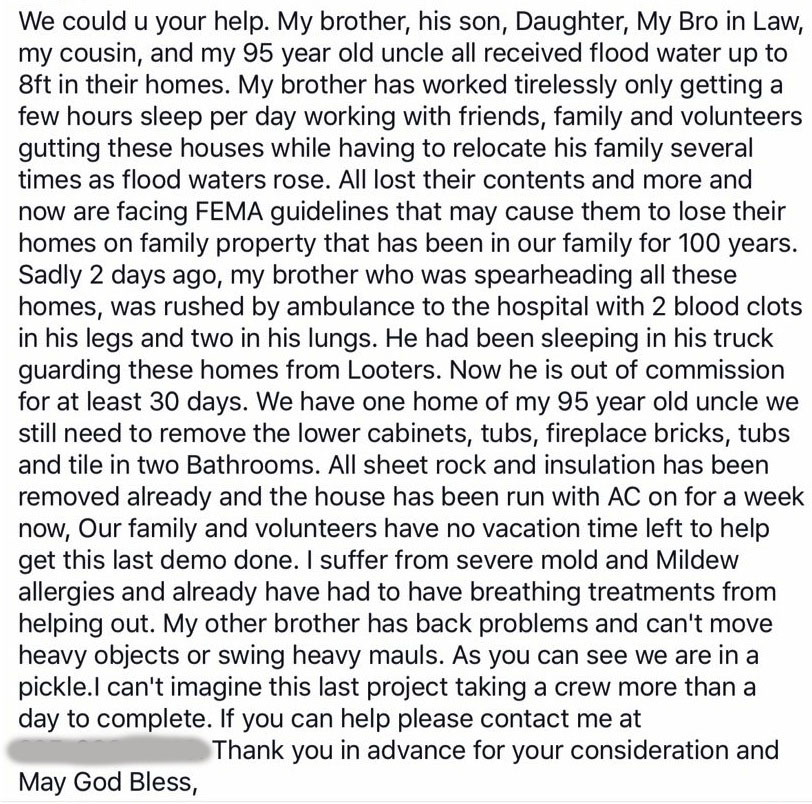 A plea for help to the Cajun Navy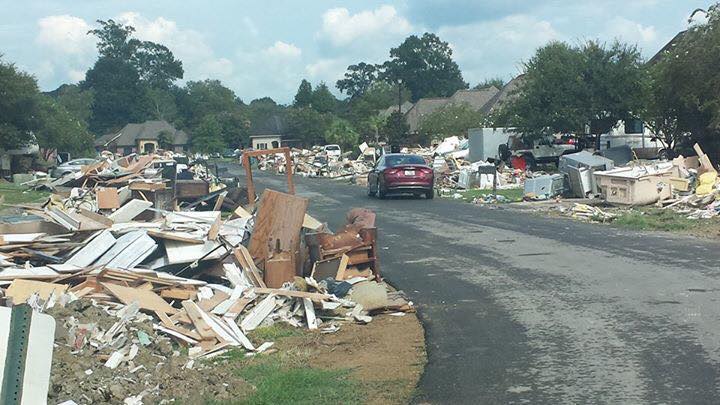 What the Floods were like. Photos from the Cajun Navy 2016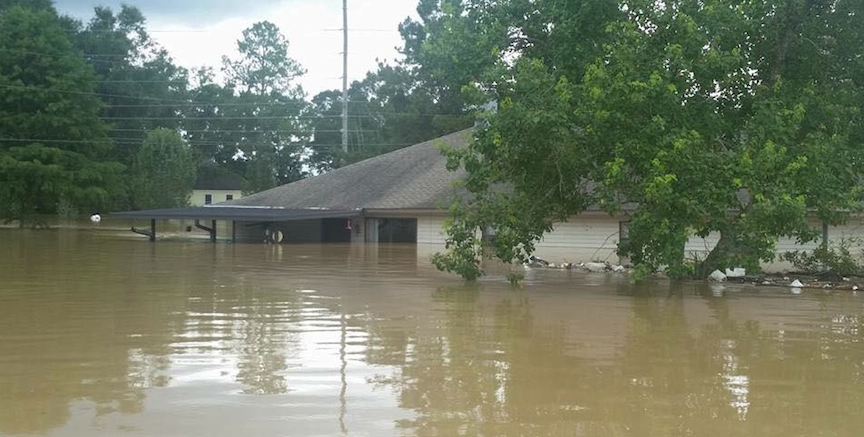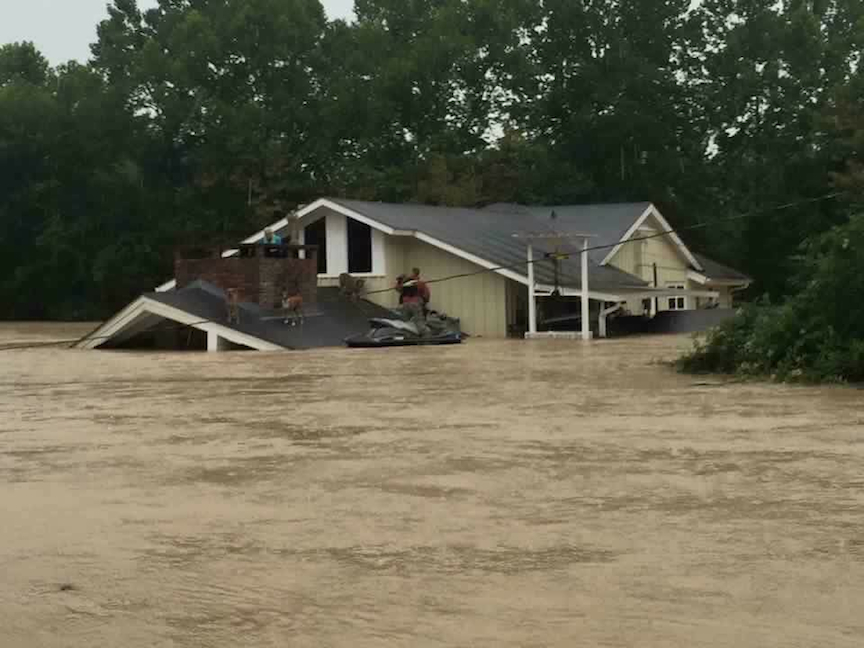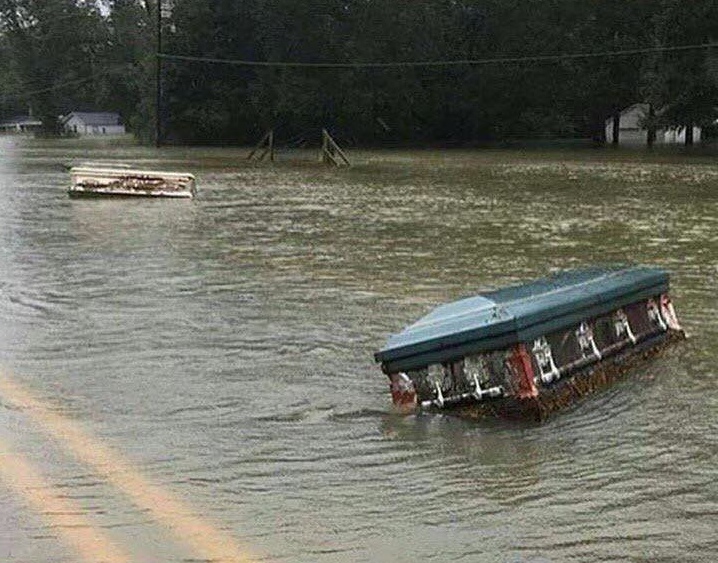 And as far as Mary Baker from Massachusetts, that ended up having a happy ending.  Here are a few of the astounding and unbelievably heartwarming comments that were left on the Mary Baker Art Facebook page — very, very different from the original comments.
GOD BLESS THE PEOPLE OF SOUTHERN LOUISIANA
"Mary you are an amazing woman! God sent us an angel!!"
"I am from Louisiana, Livingston Parish to be exact. It was one of the hardest hit places by the flood. I myself am in the 10% that was not effected but the devastation that my family and friends have suffered is unimaginable. In searching for Mary Baker I came across your post and I just wanted to thank you. Thank you for turning something so ugly into something worth sharing. People like you are the reason why the rest of us keep faith in humanity. Thank you for your prayers and thank you for sharing those sites. Bless you!"
"Louisiana ❤️'s Mary Baker of Massachusetts!"
"As the original poster…I'm glad to see so many apologies and hope 1000s more come your way….Mary Baker Art has been VERY gracious about this entire thing and someday I shall buy her lunch…..crawfish and jambalaya of course."
"Louisiana loves Mary Baker Art and Massachusetts! Thank Mary for your love and support! God bless you!"
"Thank you for bringing attention to us in south Louisiana and Mississippi. There are so many hurting right now…..physically, mentally, emotionally, financially or all of the above. I have worked with an animal shelter here in New Orleans and there have been so many precious pets that were abandoned or were already homeless. Folks were underinsured or not insured because they were told they didn't need it because they weren't in a flood zone. This isn't another Katrina, it is a disaster all on its own. Thank you, Mary Baker Art, for rallying around us at this time!"
"a beautiful and thoughtful post. So sorry that you received all the responses meant for the other Mary Baker. I personally didn't know anything about it til just now. Hope you can now obtain some peace!"
"Thank you Massachusetts Mary for you graciousness during the confusion. As you can see my fellow Louisianan's can show their spicy pride and hot temper that match our boiled crawfish! We are a passionate people and use our boot-shaped state to kick right back when we feel insulted. We are sorry for the hurt and fear some have given you. Please accept our apologies."
__________________________________________________________________________________________
Editor's Note:
This is what I learned.
1)  Bad things can happen on the internet fast, and once they happen it's almost impossible to undo them, and cyberbullying is very real.
2)  An apology goes really far. The apologies from the posters from Southern Louisiana meant the world to me. And because of their apologies I could hear their stories, and because I could hear their stories, my heart was broken for them, and because my heart was broken for them I wanted to do everything I could to get the word out to help them.  If the original Mary Baker had apologized, showed empathy and compassion, she would have saved me and herself a whole lot of heartache.
3)  Southern Louisiana has such a different culture and way of looking at the world than my Yankee Massachusetts world view. And the people of Southern Louisiana are such big hearted and generous people. Their story of survival, helping each other and ongoing recovery is so inspiring. If you want to learn about their story and follow their story, I check out the Cajun Navy 2016 Facebook page every day. I hope the national media does a story on the Cajun Navy 2016 because it is an amazing testimony of courage and hope and the goodness of humanity. And in a way I am really glad that this weird "Mary Baker mixup" thing happened, because otherwise I never would have understood about this heartbreaking Louisiana Flooding of 2016 and the magnanimous spirit of the people who live there.
The amazing Cajun Navy 2016