Two views of Newburyport's Downtown, Pleasant Street from two different time periods.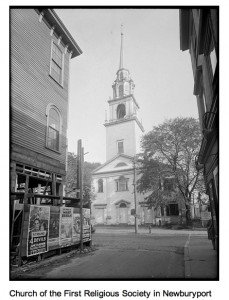 Church of the First Religious Society in Newburyport (Unitarian), Newburyport, MA
Boston Public Library, Print Department, 1929
Leon H. Abdalian, photographer
Glass Negative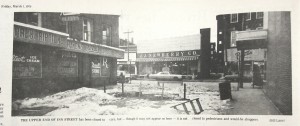 Newburyport's Pleasant Street from upper Inn Street, March 1, 1974
Courtesy of the Archives at the Newburyport Public Library.
And this Sunday, October 28, 2012, author and architect Jonathan Hale talks about his 40-year love affair with Newburyport, "Newburyport is a Work of Art: Why its Architecture is Rare and Irreplaceable." The program is sponsored by the Newburyport Preservation Trust, and it is at 4 p.m. at the Custom House Maritime Museum, Water Street, Newburyport.
(If you download an image would you please give The Boston Public Library or The Archival Center at The Newburyport Public Library and The Newburyport Blog credit.  Thank you.)