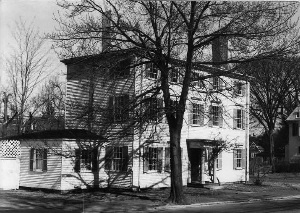 There is a wonderful Letter to the Editor in today's Newburyport Daily news about Newburyport's proposed Local Historic District (LHD) by L.M. Klee.
"This is not about "I win, you lose" or "I'm right and you're wrong"; it is about a win for Newburyport's stature in the annals of American architecture and history. The bones of this city were here long before we were. Most of the residents are not related to the founders, the ship builders and early farmers, but in some way, we are here today because of them. To have lived here for two years or several generations and ignore Newburyport's historical prominence architecturally seems disrespectful. We are fortunate to be a part of that history and need to consider our roles in protecting that seriously. We can collectively shape the city's future and allow future generations to experience a sense of its history long after our presence is felt on these streets. The responsibility for that today is only ours."
To read the entire letter press here.
And to see the list of all 49 Letters to the Editor in the Newburyport Daily News, and their links, written in favor of Newburyport's proposed LHD press here.