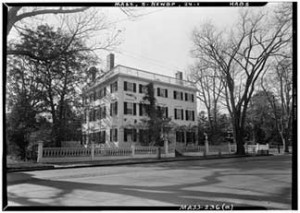 The P. Preservationist has written a fascinating story about the effort to have High Street be a Local Historic District (LHD) in 1971.
The P. Preservationist has gone to the Newburyport Archives and done some mega research.
Everyone here at the Newburyport Blog, me and the frogs, are mighty impressed. This is definitely a must read.
P. Preservationist points out that there are differences today:
"First, we have far fewer Townies present today and they represent a minority in our political scene.  Second, our demographics have changed.   We have a large percentage of people who have moved here precisely because of the historic neighborhoods.  Third and most importantly, the class structure that so bedeviled Bossy Gillis and John Marquand no longer exists."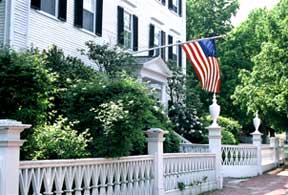 He has a marvelous quote which, as he points out, is reminiscent of today:
"High Street resident, Elizabeth L. Whiting complained, 'Surely informative ideas of the many, gently and rationally expressed, deserve as much attention than the ideas of the latter [opponents] which are presented in deliberately caustic and irrelevant oratory.' "
You can read the whole post here.