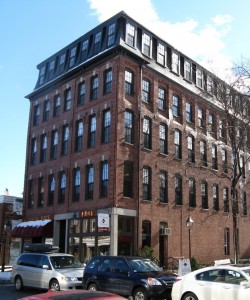 There is no longer any protection for downtown Newburyport except for 4 buildings, the E.P. Dodge Building (21 Pleasant Street), the Eaton Drug Building (58 State Street, across from Richdales on the corner of State Street and Pleasant Street), Fowle's News on State Street and Newburyport City Hall, which are protected through preservation restrictions.
It used to be that the buildings downtown that received federal money from the Urban Renewal Plan, when downtown Newburyport was restored to its present wonderfulness, were protected from any inappropriate changes or demolition.
But the Urban Renewal Plan has expired, so downtown is vulnerable once more. (It was partially and almost totally destroyed in 1968.) I think almost everyone would agree that downtown Newburyport is vital to our economic wellbeing. It is one of the major reasons that people want to live, work, visit and play in Newburyport. And a Local Historic District (LHD) is the only thing that will protect downtown Newburyport.
Eventually, after a great deal of public process, where there will be give and take about the actual guidelines of the proposed Local Historic District, it will come in front of the Newburyport City Council (where there will be lots more discussion on the LHD) for a vote.
So who you vote for on Tuesday, November 8, 2011 matters if you care about whether or not Newburyport is protected for those of us who live here now, and those who come after us.
So again, the At Large candidates running for Newburyport City Council who are on record for supporting the process of a Local Historic District, i.e. the economic future of Newburyport are:
Ed Cameron
Barry Connell
Mike Early
Ari Herzog
Steve Hutcheson
Katy O'Connor Ives
(There are 6 candidates listed here who are on record as being in support of the LHD process, but you will be voting for 5.)
Vote on Tuesday, November 8, 2011.