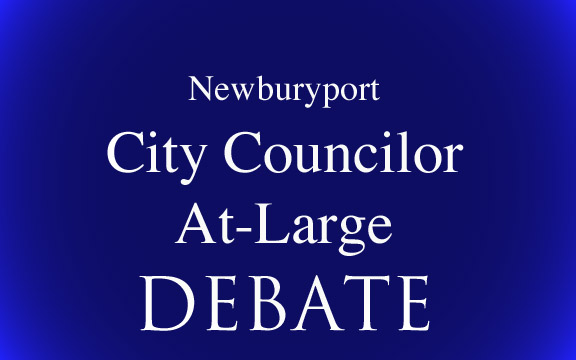 Newburyport City Councilor-at-Large Debate
Tuesday, October 20, 2015
7:00 p.m.
The Nock Middle School Auditorium
(90 minutes long)
It will also be carried on Port Media, the city's cable TV station.
The sponsors are The Daily News of Newburyport, the Greater Newburyport Chamber of Commerce, WNBP radio, and Port Media. The debate will be moderated by WNBP's Peter Falconi. Panelists will be Daily News Editor John Macone and Chamber Legislative Affairs Committee Chairwoman Mary Anne Clancy.
The election is Tuesday, Nov 3, 2015
A list of the candidates running for Newburyport City Council and Newburyport School Committee with website and Facebook information.
And here is a link to the Newburyport City Councilor-at-Large debate that was held on October 20, 2015.
Newburyport Local Pulse podcast with all 9 Newburyport City Councilors-at-Large.