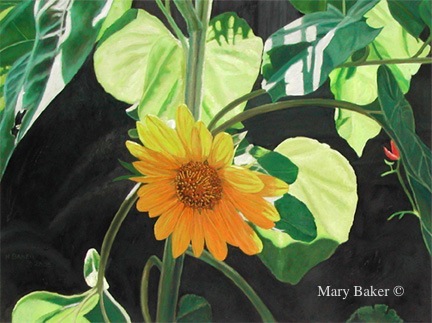 Mary Baker is a contemporary realist artist whose studio is in the historic seaport town of Newburyport, Massachusetts. Newburyport, Massachusetts, with its flowers, gardens, historic neighborhoods and landscapes, has been the inspiration for the artist's realistic oil paintings.
Mary's art work has passion, depth and beauty, capturing moments in time that many people pass by. Her artwork has the power to inspire lives and to nourish and enhance the spirit.
Mary Baker has a website where you can learn all about her. There are paintings on every page of Mary Baker Art. And the artist's website also has lots of articles, which are listed on the side of Mary Baker Art-Blog.
There is contact information for Mary Baker on Mary Baker Art.
This link will get you back to the main page of Mary Baker's art blog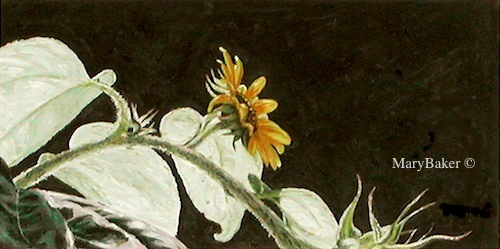 Sunflower 3
Oil on Paper
5″ x 10″
Mary Baker ©