Contact Mary Baker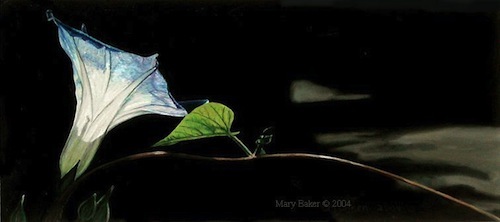 Morning Glory and Road © Mary Baker, Oil on Paper
Mary can be reached by phone or email at:
(978) 462-8867
mary@marybakerart.com
Artwork Prices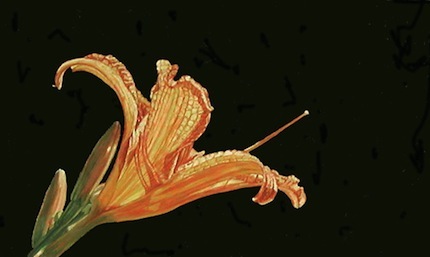 Day Lily © Mary Baker, Oil on Paper
The paintings on this website are just a few of the finished works of art by Mary Baker.
Prices are from $2,000 to $10,000.
Please see the For Sale pages (For Sale 1, For Sale 2, and For Sale 3) on Mary's Art Blog for more paintings and specific prices, or contact her about buying a painting.
Mary's Studio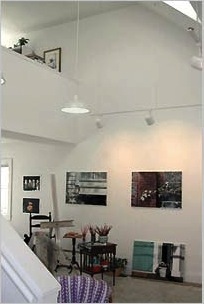 Mary Baker designed and built her studio in the heart of the historic seaport town of Newburyport, Massachusetts. Newburyport's flowers, gardens, landscapes and antique houses have been the inspiration for the artist's realistic oil painting and the digital images
Newburyport, Massachusetts is on the coast, north of Boston, right before the New Hampshire border. Newburyport is only a few miles from Routes 1, 495 and 95. It is approximately 50 minutes by car from Boston, (the train from North Station, and the bus from South Station are also available), and 30 minutes from Portsmouth, New Hampshire.
Mary's studio is open by appointment.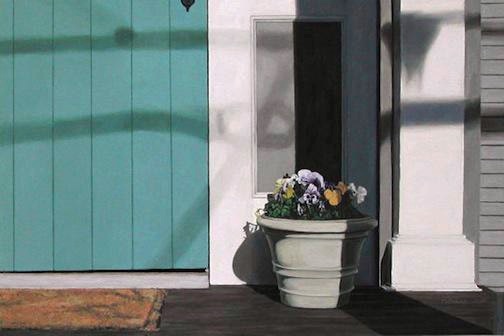 Pansies and Door © Mary Baker, Oil on Canvas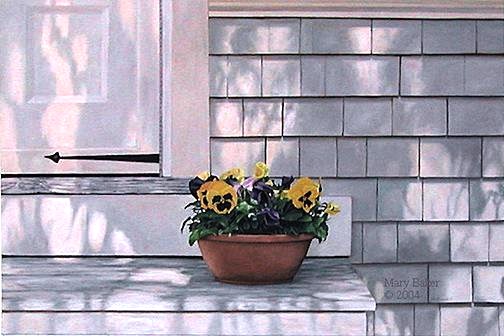 Pansies on Stoop © Mary Baker, Oil on Canvas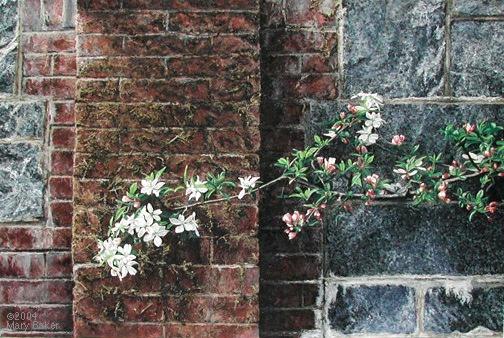 Apple Blossoms and Wall © Mary Baker, Oil on Canvas