The Wheelwright property that lies between High Street and the Oak Hill Cemetery in Newburyport, MA belonged to Mr. William Wheelwright. Mr. Wheelwright was well known for having built the first railroad in South America among other things.
The Wheelwrights are buried in the Oak Hill Cemetery that is within view of their former property. The Wheelwright's graves are literally within site of the estate.
I am sure that Mr. William Wheelwright and his wife Martha Bartlet Wheelwright never imagined having a 5 house subdivision (and I'm pretty sure that they will not be 5 dainty houses) right next to their gravesites.
It seems to me to be unbelievably insensitive of the developer to even think about desecrating our historic heritage by contemplating such an act.
It certainly seems like a sacrilege to me.
A reader of the Newburyport Political Blog took these pictures. Many thanks to Ed Mair.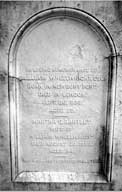 Edward Gerrish Mair © 2006
This Memorial marks the actual Wheelwright family plot.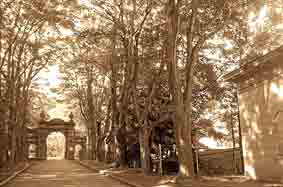 Edward Gerrish Mair © 2006
And this photograph is taken by the State Street entrance to the Oak Hill Cemetery and is right by the property that will be developed.
Mary Eaton
Newburyport