And now for something completely different.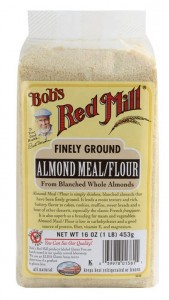 A lot of people arrive at the Newburyport Blog looking for "Newburyport, Gluten Free."  I get emails from folks wondering if there is a Newburyport gluten free support group.  Nope, there isn't, but I've sure have learned a whole lot about good old gluten free stuff, including the wonders of Almond Meal, incredibly good for you (whether you are gluten free or not), if you click the thumbnail of the back of the almond meal package, you'll see.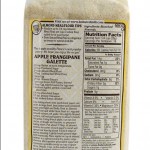 Bob's Red Mill Almond Meal/Flour can be found at Market Basket here in Newburyport as well as Natural Grocer.  It's magic.  Aside from easy to bake cookies, that have changed my gluten free life, it's also an amazing coating along with parmesan chess on things like fish, it has its own oil.  Who knew.  Now the readers of the Newburyport Blog know.  The frogs wish that almond meal had come into their lives decades ago (were they around decades ago, I don't think so. Frogs!!).
_______________________________________________
Vanilla Almond Meal Cookies (and variations)
(Adapted from Elana's Pantry, elanaspantry.com, Elana Amsterdam, website and cookbook)
1 ¼ cups blanched almond flour (Bob's Red Mill)
Dash pumpkin spice or cinnamon (optional)
¼ teaspoon salt
¼ teaspoon baking soda
¼ cup oil, canola or grapeseed oil (each has slightly different effect, I use canola oil)
3 tablespoons + 1 teaspoon sugar
1 tablespoon water
2 teaspoons GF vanilla
Combine almond meal, salt, baking soda in a bowl.
Stir together sugar and water, add vanilla in a smaller bowl and then oil and combine.
Mix wet ingredients into dry.
Form ½ inch balls and press onto a parchment paper lined cookie sheet.
Bake at 350° for 5-6 minutes
Cool and serve (can also freeze, I freeze in plastic square containers separated by wax paper, can put in microwave to unfreeze or eat frozen!)
Makes around 27 cookies, about 60 calories each
For chocolate cookies use 2 teaspoons vanilla and 2 Table spoons cocoa powder (put into the dry ingredients)(I also like a dash/shake of cinnamon).
For orange cookies use 1 teaspoon orange extract and 1 teaspoon vanilla extract (I like a good shake/dash of pumpkin spice).
For peanut butter cookies work in 1-2 teaspoons peanut butter at the end.
For marble black and white cookies, take half  the mixture and add 1T of cocoa. Take one half vanilla and one half chocolate mixture for each cookie. (You can also add a teaspoon of peanut butter to the vanilla mixture to make marble black and white peanut butter cookies.)
For lemon cookies use 1 teaspoon lemon extract and 1 teaspoon vanilla extract. Zest from one lemon optional, but delicious, and I like a good shake/dash of pumpkin spice.
For chocolate chip cookies, use the vanilla recipe and add Nestle Toll House Semi-Sweet Chocolate Mini Morsels, the tiny ones. (You can also add chopped slivered almonds, and chopped dried mango is also fantastic. Any of those three ingredients, separate or together, are terrific.)
(There is also a more detailed almond meal-flour chocolate chip recipe here.)