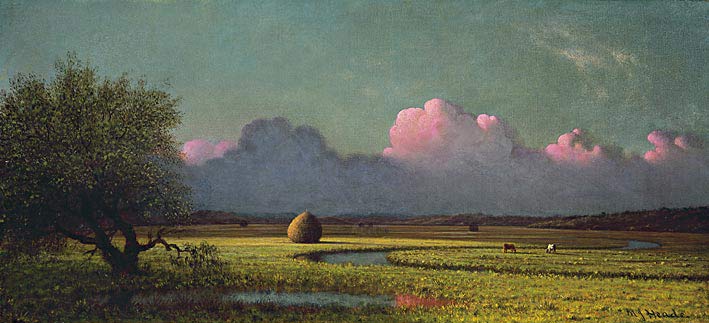 Sunlight and Shadow: The Newbury Marshes (c. 1871-1875), Martin Johnson Heade, Oil on canvas, Size: 12″ x 26.5″ John Wilmerding Collection (The National Gallery of Art (Washington, D.C.)  Press image to enlarge.
How gorgeous is this painting by Martin Johnson Heade, who did a number of paintings of our local marshes.  This is via Wikipedia, so the image must be in the public domain, and I don't think I was aware of this painting either (see earlier post).
People end up on the Newburyport Blog all the time looking for pictures and photographs of Newburyport.  And it is always so much fun to find another extraordinary image of this beautiful place.