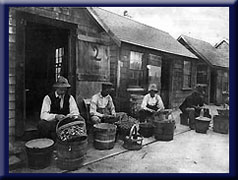 I've decided to expand Mary Baker Art to not only include realistic oil paintings, but to also include web help and website design. So I've "launched" Mary Baker Design, that is part of Mary Baker Art, but is totally devoted to designing websites and web help.
I seem to have a hidden geek gene, which I am hoping in this lousy economy (recessions are never kind to the arts) will come in handy.
I've known for quite a while how to design websites and a lot about web stuff, but it's been a blast giving myself a two month crash course in designing websites and blogs. It is just amazing how much learning information there is out there on the World Wide Web.
I've approached the whole project as if I was preparing for an art show. I did drafts of about ten website designs and then picked three to really concentrate on. And because I'm "new," or at least officially "new," to the website design world, I thought I would structure it so that I could give the three websites away for free. They are in WordPress blog software format, which is incredibly versatile. The person who downloads a website can make it look like a blog, a website or a combination of both. They put their own content, title, description, as well as their own information on the two menu bars.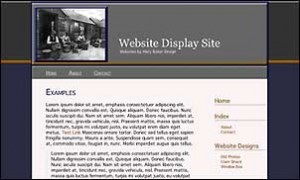 Because I live in the New England seacoast city of Newburyport, Massachusetts, I decided that I would start with images of Newburyport for the first website designs. The first website includes one of Newburyport's most beloved historic photographs, the "Clam Shack Workers," which is at the top of this post. The historic photograph is in the public domain in the Archival Center at the Newburyport Public Library, which is an incredible resource. I've included a photograph of the website "Clam Shack" itself. Maybe eventually I will start to design websites specifically for artists.